Chicago's Premier Automatic Pool Cover Installers
Automatic covers have become one of our most popular add-ons to all swimming pools we build
With the operational savings and safety they offer, swimming pool covers are a hard pool option to pass up. We highly recommend pool covers to all our Chicago pool clients.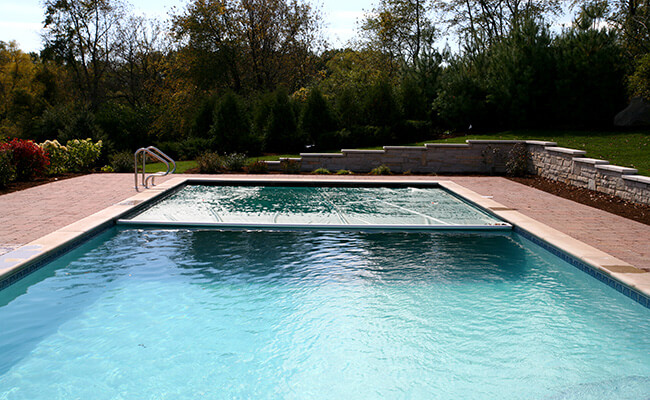 Benefits of automatic pool covers
Automatic covers keep dirt and debris out of the pool, reducing cleaning and maintenance costs and wear on the pool filtration system.
Automatic covers serve as safety nets, especially when small children and pets are around. In a nutshell, they can save lives.
Automatic covers decrease the amount of water evaporation, and as a result, also decrease the amount of heat and chemicals that are lost in the air. This results in lower chemical and gas costs.