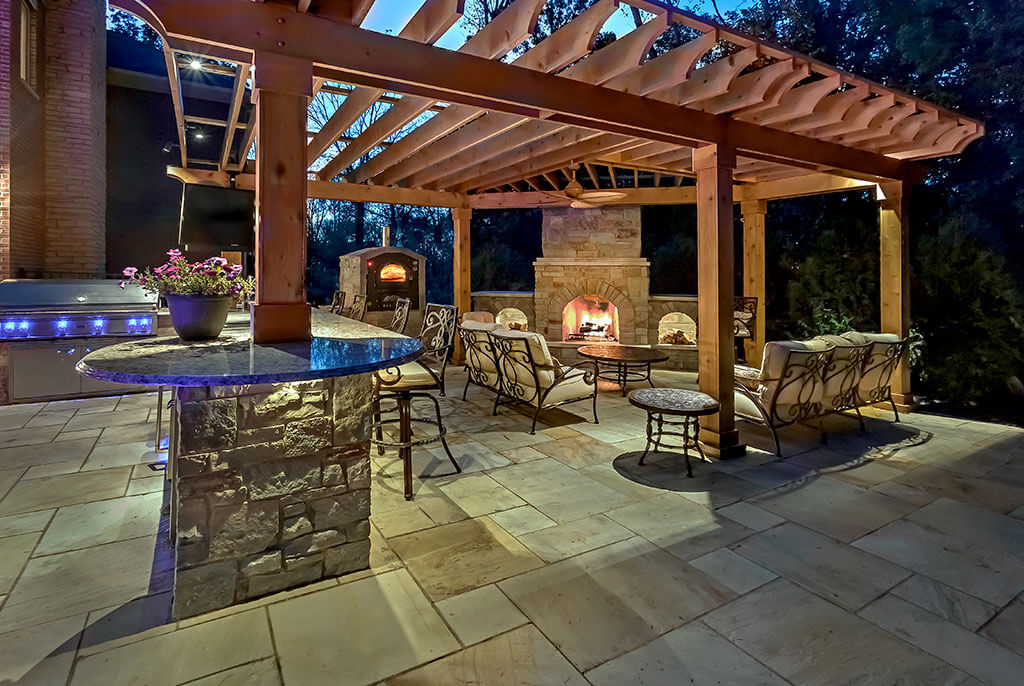 As a chill in the winter air pushes everyone inside, your family is bound to eventually suffer from increased screen time and stuffy air circulation. This lack of outdoor activity keeps you from reaping fresh air perks to your health, community, and family. Backyard fireplace owners have the opportunity to spend more time outside throughout the seasons, enabling these three year-round benefits.
Research shows that fresh air has a positive impact on your lungs, digestion, blood pressure, energy and immune system. An outdoor fireplace increases your exposure to these fresh air advantages. Instead of watching television or sitting on the couch, gather around the warmth of a backyard fire pit for improved quality of health.
 
Friends and neighbors love coming together around an outdoor fire pit, which can foster an increased sense of community and connection. You don't have to clean the entire house to invite a group over for backyard coffee, drinks, tapas and catching up. Be that "one" with the magnetic backyard for gathering at any time of day or year with a welcoming outdoor fireplace.
 
We all know quality family time is important, but in the colder months it can be difficult to find a captivating attraction for all ages to disconnect from their screens and connect with each other. A backyard fire pit is a family evening of s'mores, stars and face-to-face stories. Cherished memories and family interaction make this outdoor activity an easy decision for family gatherings of all ages, sizes and times of year.
Don't let the colder months push you inside and keep you from these invaluable benefits to your health, community and family.
Right now is the perfect time to start building your outdoor fire pit or fireplace. Sunset Pools and Spas offer custom designs from top backyard specialists with over a decade of experience. Interested in year-round outdoor accessibility that matches your vision and style? Contact us to request a quote and start building your backyard fire pit today.