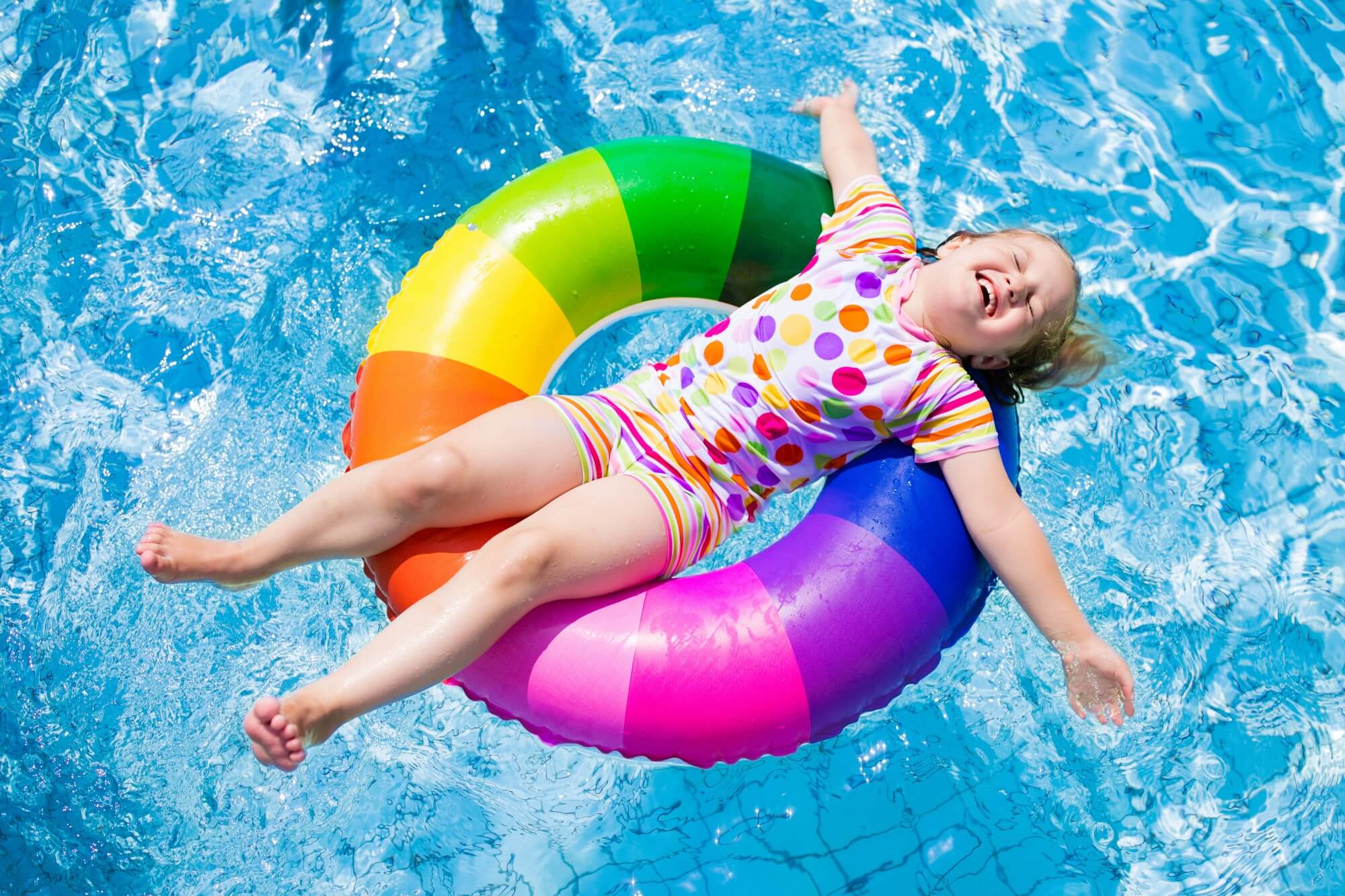 When it comes to swimming pools, few things outrank the fun to be had with toys. A ton of swimming pool toys are available in Chicago, and each has something unique to offer. Whether it's above or below water, you're bound to have fun with the following toys.
The beach ball is a classic swimming pool toy, but the giant beach ball is only now picking up steam. Today's inground swimming pools are packed with them, and 2017 is a big year for them. A lot of these beach balls are big enough to hold an adolescent afloat, and they're definitely flexible enough to provide hours of fun.
These floating noodles aren't average. Convert your pool into a party, and use these flexible foam sticks to create hours of water-bound fun. Each Swimways Aqua Rider Swim Noodle has an animal head, a seat and a body long enough to straddle. Let the kids have fun, and check out the many designs available.
They're artistic, they're cheap and they're long-lasting. Available at Pottery Barn, these inflatable balls act as beach balls. They also have inflatable interiors surrounded by clear plastic. Choose from a seahorse, shark, pirate or unicorn, and make your swimming pool a volleyball arena! More exciting than plain balls, Pottery Barn inflatable balls give kids the excitement of tossing around 3D images.
Toypedo Bandits are awesome pool toys designed to build diving skills. Even if you're not using them to teach the kids to dive, you can use them for a number of games. Each water-bound Toypedo is weighed, giving it perfect hydrodynamic capabilities. Each is bright-colored, silly and unique, too, so your kids are never left without excitement.
It's massive, it floats and it's unique. Your kids will love the massive inflatable sea turtle, and they'll spend hours playing on it. It's outfitted with easy-grip handles, so its passengers are supported at all times. Available in different sizes, the inflatable sea turtle has become incredibly popular in recent years.
Designed for action, the inflatable water wheel is another 2017 favorite. It's designed like a hamster wheel, and it's perfect for balance training, running, splashing and swimming alike. Don't worry: The kids will be safe. It's completely plastic, and it's been designed to ensure safety regardless of pool depth.
This pool volleyball game is perfect for kids of all ages! It's not your regular swim volleyball net- it has an anchoring weight for out-of-the-water games, and it includes a miniature volleyball.
Sometimes, the kids deserve a little action. This "best of" inflatable pool toy packs a punch via water-squirting ray-gun. It pulls water from the pool, launching it at enemies! Buy a couple, and let your kids duke it out across the pool for hours at a time.
The best pool toys are built to last, and there are plenty to be found in Chicago. Remember to keep them dry when it's cold out, and always stick near the pool. Get outdoors and have an afternoon of fun!