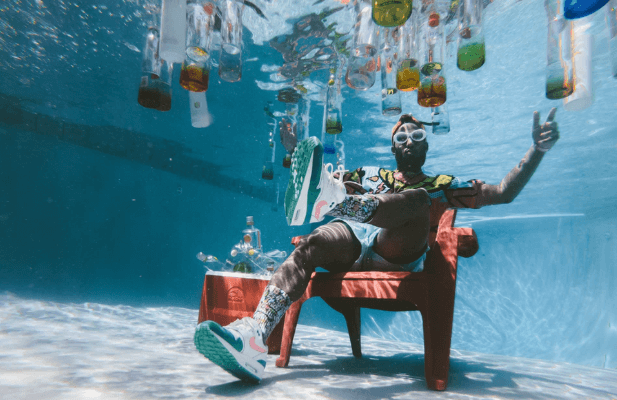 Make the Most of Your Pool Space
Sunset Pools & Spas wants to help you make the most out of your indoor or outdoor pool space. We have just a few ideas to help you transform your pool area from a simple swimming space into a complete entertainment arena. Whether you are looking to have the neighbors over for a low-key hang out or are planning a large celebration, all three of these tips can help you to prepare.
1. Add some accessories: Installing a diving board or a waterslide can add an element of fun to your swimming pool. They can make a great addition for a birthday pool party or just an afternoon at home with the kids. If you're looking for something a little more basic and cost efficient, consider some more basic pool toys that you can find at Toys"R"Us or Target, such as a basketball hoop, floating lounge chairs and tubes, or even kickboards.
2. Set-up for socializing: An outdoor living space should be inviting for everyone – not just for those who are interested in going for a swim. Although it's not poolside specific, Martha Stewart's post, "12 Lessons in Outdoor Living", suggests creating an outdoor living room environment with plenty of seating room. Comfortable furniture – whether portable or more permanent –can create a nice space for socializing. Consider adding a fire pit in your lounge area for ambiance in the summer, light in the evenings, or warmth for those days and nights when it's too cold to swim.
3. Leave room for food: Firing up the grill is always a staple of summer, but there is a way to take your poolside entertaining to the next level. Consider installing a full service outdoor kitchen with countertops for cooking, seating for guests and appliances for ease. You can have all of your barbeque essentials at your fingertips instead of running back and forth to grab ingredients and refills for your guests. And if all the food and essentials are all outside, it may help to keep your guests outside by the pool, as well.
The combination of an outdoor seating area, an outdoor kitchen and a pool with the right accessories can help to create a well-rounded entertainment area for any type of occasion. How have you turned your outdoor or indoor pool space into more than just a place to swim? Leave your comments below and let us know.