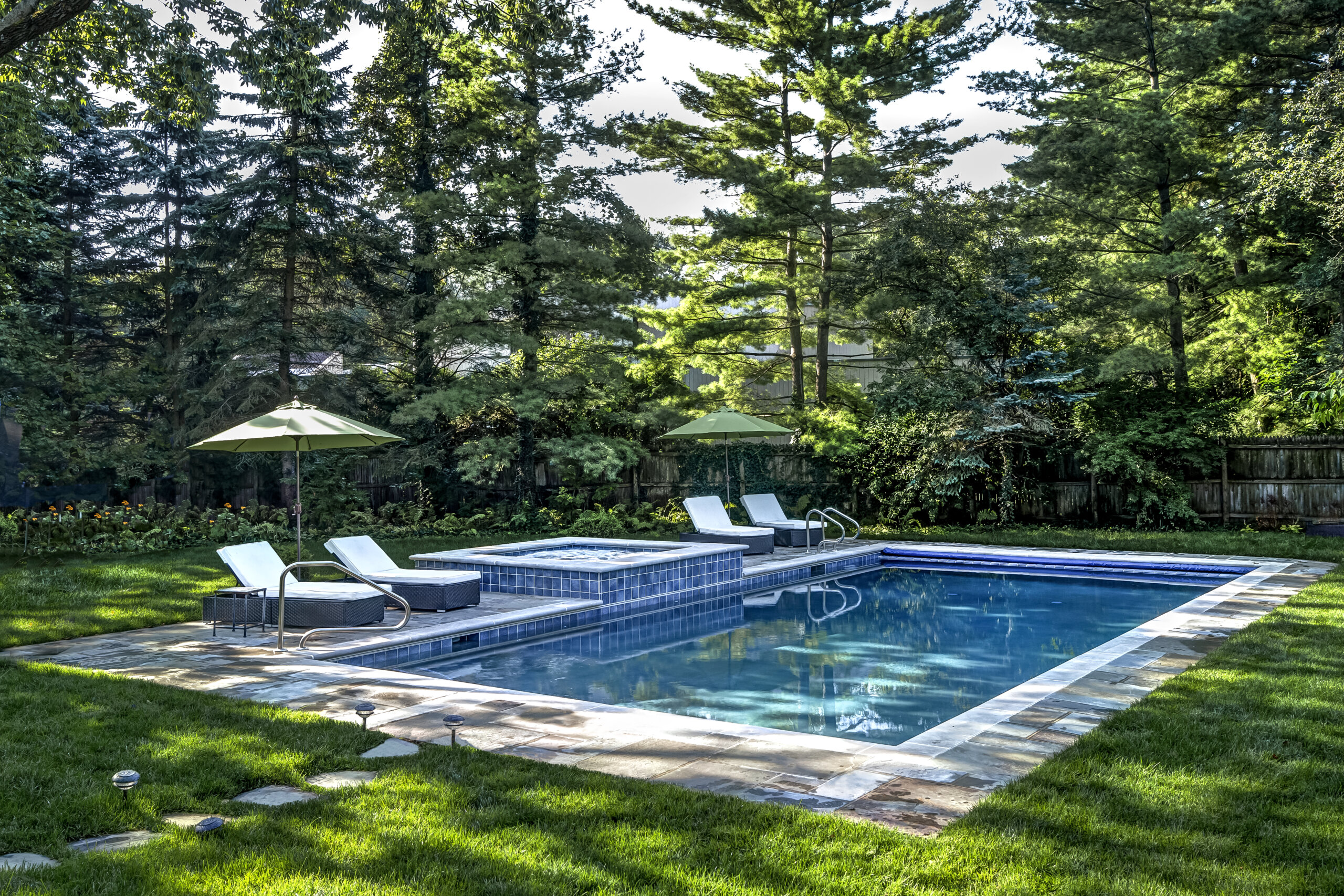 Tips for Throwing a Fall Backyard Pool Party
September signifies the start of the Fall season for many. The beginning of cooler days and trees dropping their leaves, provides an opportunity to use your outdoor living space in a new way. Thanks in part to advancements in technology in the pool and home landscaping industry, we have compiled a list of tips and tricks to throw a great fall backyard pool party.
Set Your Pool to a Warm Temperature
One of the first things to take into consideration when throwing a fall pool party is the water temperature of your pool. In the summer this point is less important, as the heat of the day tends to keep temperatures warm.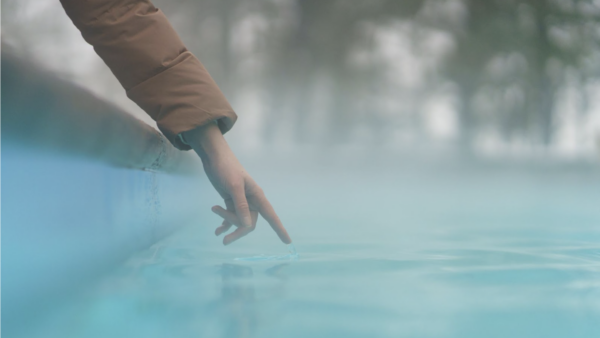 A water temperature less than 75 to 78 degrees is oftentimes too cold for swimming. If you have guests swimming in your pool, set the water temperature to at least 75 degrees beforehand. 
If water temperatures in the 70s are a little too chilly for you and your guests, our next tip is sure to warm everyone up.
Get Your Spa in Working Order
The spa is a place many shy away from during the summer heat. Now that the cooler weather has arrived, it will likely be a spot you and your guests flock to. In preparation for using a spa, make sure the spa water is properly balanced, debris is removed, and ensure all the air bubblers and jets are working properly. 
Once you have your spa ready to go, it will no doubt be the hot topic and popular hang-out spot of your backyard fall party.
Recommend clothing that is Weather Appropriate
When throwing a backyard fall party, the weather will likely bring a chill to the day. While you have prepared the pool and spa to counter the weather, it is important to set a dress code for your guests for when they are out of the water. 
Encourage your guests to bring a change of clothes that will keep them warm throughout the party. A good rule of thumb is to bring a sweater, jacket, pants, and any other clothing article that will keep your guests warm and comfortable during the backyard fall party. It never hurts to have extra layers around for guests to use, since there is always that friend who forgets something!
Get your Backyard Lighting Ready
If your fall backyard party lasts into the evening, lighting will be an important accessory to utilize to keep the party alive.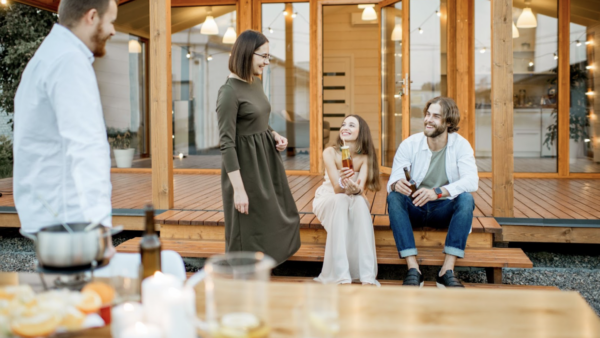 Deck and patio lighting, along with pool lights, will be key to your guests seeing and experiencing all the action. You can even add to the ambience by having candlelights at tables and bar areas. 
Get the Fire Pit Going
Nothing ushers in cooler weather quite like building a fire. If you have a fire pit in your backyard, this can certainly add to your fall party. If a firepit isn't an option,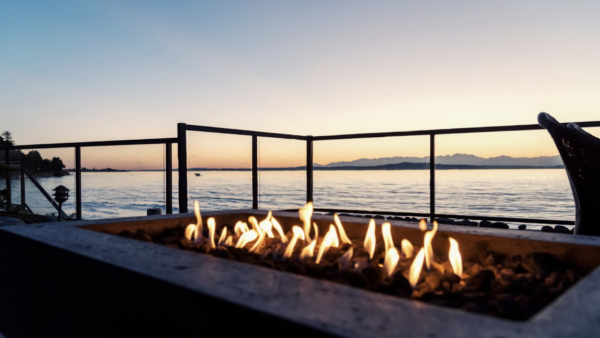 propane heaters where your guests are sitting can help keep them warm and comfortable during the event. 
Serve up Seasonal Comfort Food
Just as barbecuing sets the mood for a summer pool party, food is just as important when hosting a fall backyard party. The weather has changed, so keep your guests  enjoying the fall vibes with comfort food. Common hearty fall favorites include chicken and dumplings, meatloaf, and chicken pot-pie. Think about including some sweet classics as well, such as s'mores and apple cider.
Keep Your Guests Moving
Another ideal way to keep your guests comfortable at your fall backyard party is to keep them moving. Have several activities for your guests to be engaged in, such asoutdoor yard games (cornhole and horseshoes), table games (checkers and cards), and providing adequate social areas for guests to converse with each other. 
Time for you to Host your Fall Backyard Party
These tips are all great ways to make your outdoor living space hospitable to your guests as the weather turns colder this season. 
As always, if you need any guidance in preparing for your fall backyard pool party, reach out to our team at Sunset Pools & Spas. We are always happy to help you with the necessary products and services needed to host a wonderful outdoor fall event.