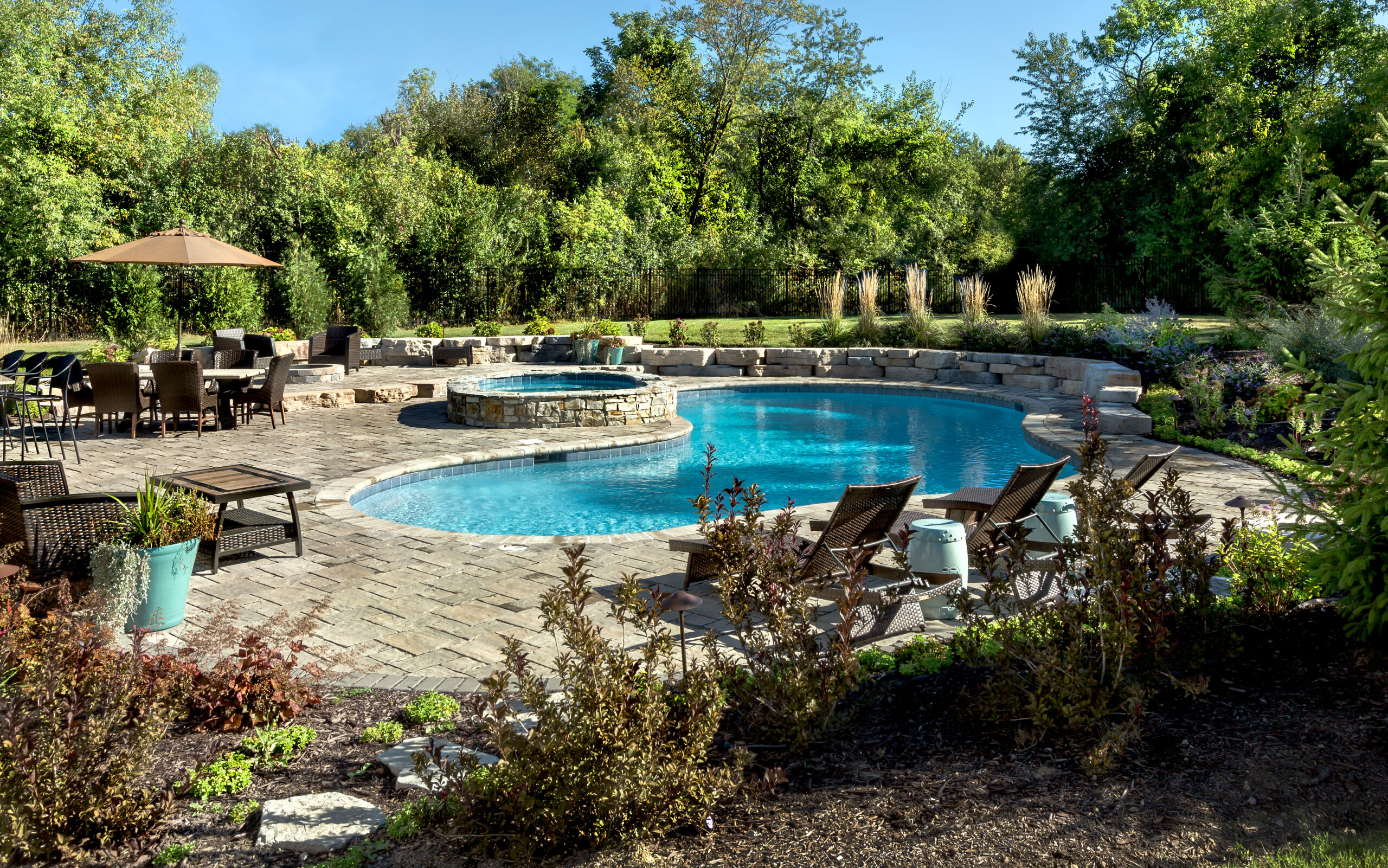 It is officially springtime again, and friends and families are getting ready to jump back in their inground pools!
As you prepare to de-winterize and enhance your pool, kitchen and deck areas for the season, Sunset Pools and Spas is here to help. There are plenty of tips, materials and gadgets you can implement to your pool space to inspire a new season in the water. Continue reading to learn more about how best to revamp your outdoor living space this summer.
Take Steps to De-Winterize your Pool
To begin preparing for getting your pool ready for the summer with swimming pool maintenance, first take the pool cover off and use a drain pump to remove the water from the cover. After cleaning, drying and putting away the pool cover, fill the pool to the right water level with a garden hose. Once you reconnect all the pool equipment and clean the water, you are ready to get to the fun parts of revamping your outdoor living space!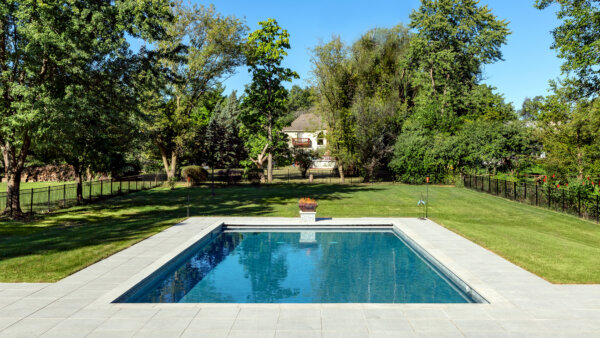 Read more tips for de-winterizing your pool here.
Enhance your Outdoor Kitchen Space
Updating your outdoor kitchen plan can be as simple or as complex as you'd like, depending on your goals.
Create an Outdoor Kitchen with Personality
There are simple outdoor kitchen ideas you can utilize if you have some extra space for an entertainment opportunity. Think about adding an outdoor dining set, accent lights and maybe even a homemade fire pit to the area. Explore how to create an affordable DIY fire pit here.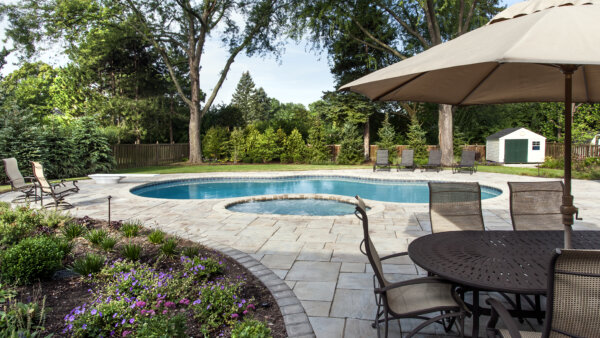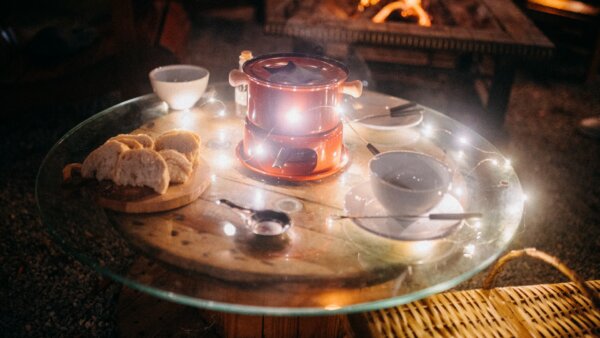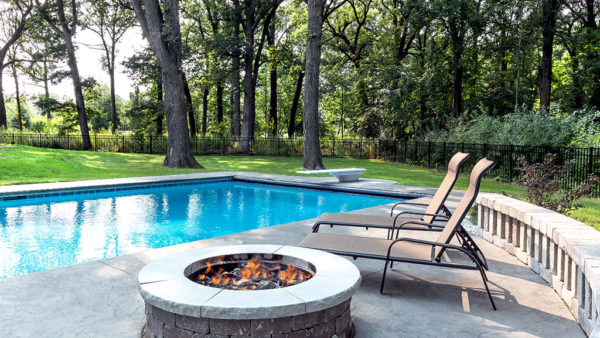 Taking your Outdoor Kitchen to the Next Level
For more complex outdoor kitchen enhancements, begin with doing your research on the right building materials and cooking necessities you would need to suit your style and your hobbies. This includes looking into materials such as stainless steel and wood. If you are looking into adding a grill or other type of hefty cooking station, it would be wise to consult a contractor that specializes in outdoor pool and kitchen design.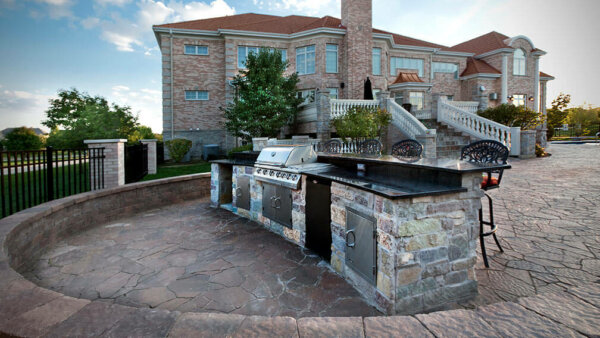 Check out Sunset Pools and Spas' blog for tips on designing the best outdoor kitchen.
Add to your Pool Accessories Collection
There are many fun additions you can invest in to accessorize your inground pool. Top favorite's include floating loungers of all kinds – Seriously, there are pool loungers in the shape of ice cream sandwiches to dog and cat faces!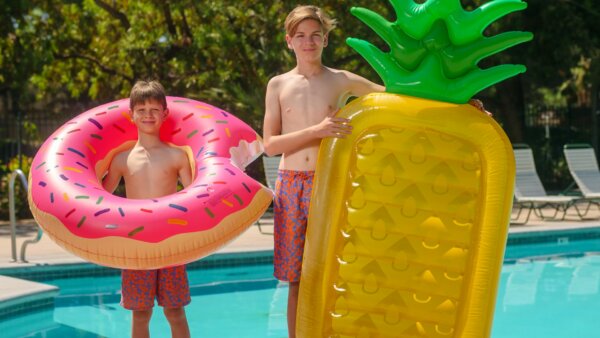 Kids often enjoy pool sport games as well, such as floating water polo, basketball and football games.
For adults who like to host pool parties, you can accessorize a pool party, day or night, with floating pool lights and waterproof wireless speakers.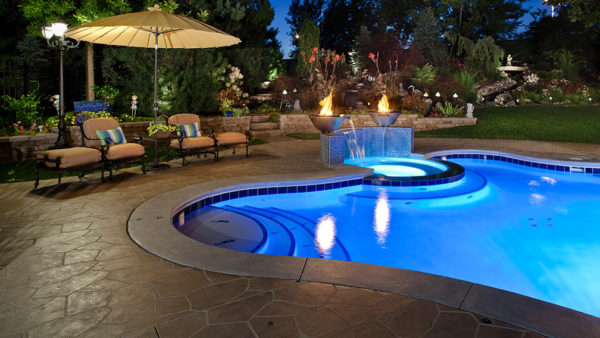 To explore some pool accessory recommendations, read our blog.
Remodel your Pool with Sunset Pools and Spas
If you are interested in revamping your outdoor pool and deck area with a whole new design or expansion, partnering up with a trusted pool design and contract company is your best option. Especially when considering updates such as pool resurfacing, pool plaster repair, and new pool decks, teaming up with a professional can ease the stress of it all.
Our team at Sunset is here to provide you with the information and tools you need to create the outdoor entertainment space you want for the warm weather this year.
Get a free consultation today with Sunset Pools and Spas, and enjoy the new summer season!