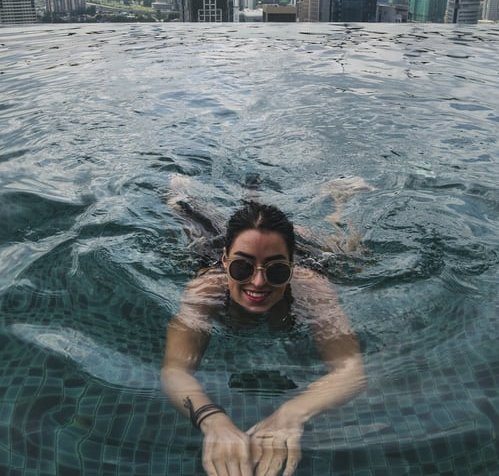 Deciding to hire a contractor to install an inground pool on your property is a huge financial decision. The installation of inground pools costs thousands of dollars at the outset, to say nothing of what it may cost should homeowners hire pool contractors that are unable to stand behind their shoddy work. As is the case in many industries, not all contractors are trustworthy, but here at Sunset Pools & Spas we have a few questions you can ask to make sure that the one you hire is.
Ask the following questions when interviewing any pool contractor being considered for doing the work on your property, as these inquiries could keep you from hiring someone that will not do a professional job. Even worse, you could hire someone that ends up going out of business and therefore won't be accountable for the work that they do.
#1 Can you give me a list of references?
This obviously is where most contractor interviews start, but there is a right way to approach whatever answer you are given. Rather than receiving just two or three references provided by the contractor, see if they'll give you list of 40 or 50 references so that you can pick and choose which ones you call. Any contractor that has been in business long enough will have kept a list this long, and the trustworthy ones won't care which ones you call because all of them will have nice things to say.
#2 Are you a member of the APSP and the BBB?
The answer to this question obviously should be "yes," as both the Association of Pool and Spa Professionals and the Better Business Bureau both exist to hold pool contractors to high ethical business standards. If a pool builder is not a member of both organizations, you are better off turning your attention to one that is.
#3 Can I see your Dun & Bradstreet Report?
The Dun & Bradstreet report is effectively a check on a business' credit. If there's a lack of history on this report, it means the contractor is relatively new, which might not be as desirable as a more experienced contractor. A bad payment history would mean you probably should steer clear of that contractor completely.
#4 What insurance company should I call to get a copy of your certificate of insurance?
It is one thing to ask if a contractor has workers' compensation and general liability insurance, but another entirely for you to ask how you can obtain that information first-hand from an insurance provider. Trustworthy contractors will give you the name of the insurance provider and think nothing else of it, while those with something to hide will promise a later delivery of that information or pull something official-looking out of the folder. Get that information from the horse's mouth.
#5 Why should I trust you to build this pool?
Here at Sunset Pools & Spas, we always have prided ourselves on being among the most trustworthy pool contractors around, and our ability to satisfactorily answer these types of questions helps prove that. We have been in business long enough and have safely and professionally completed enough projects that our trustworthiness should not be in question. When looking at any contractor, though, make sure to ask the right questions to end up with a contractor you can trust.