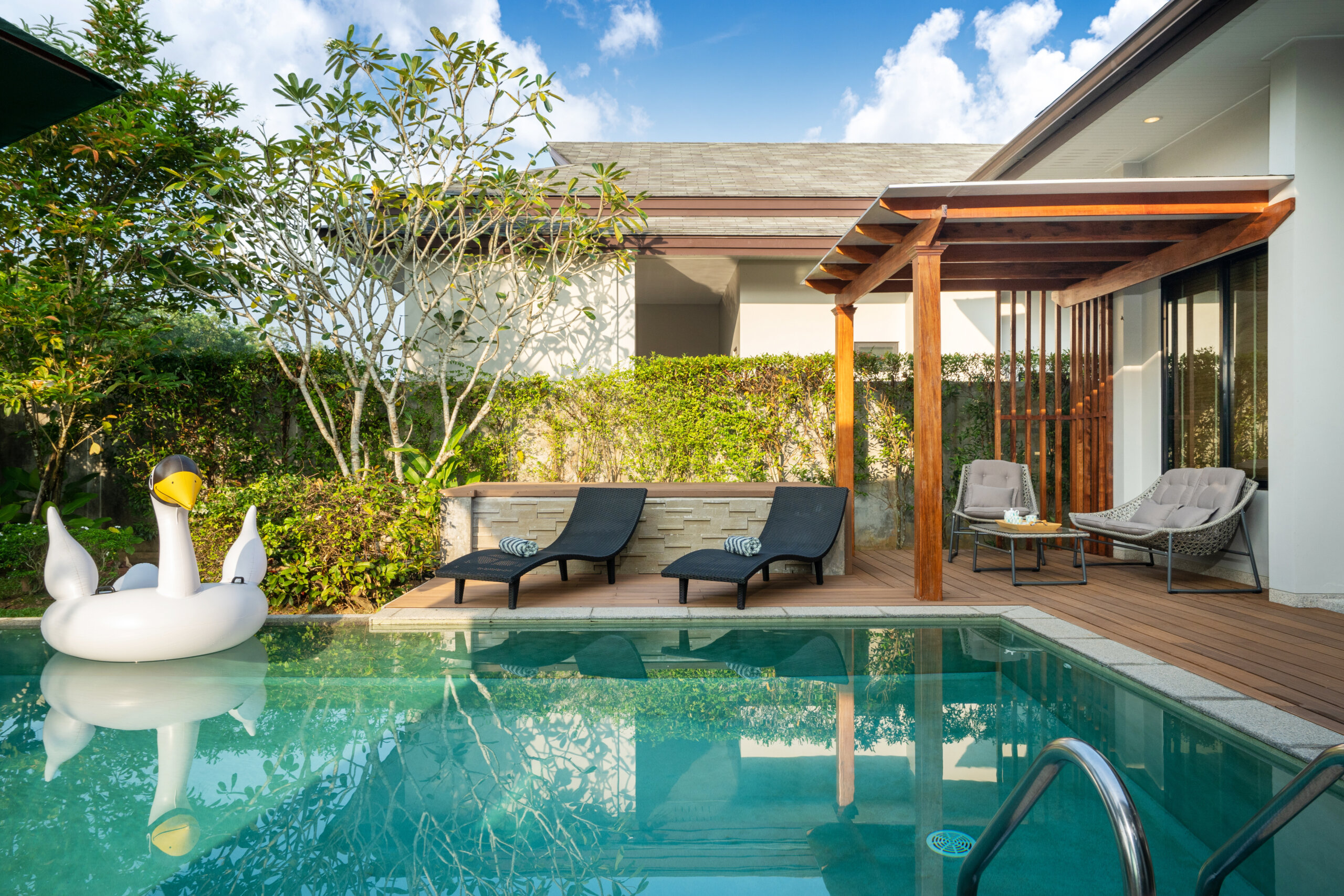 During the pandemic, families were spending much more time at home and seeking different ways to relax and stay entertained. Consequently, the industry saw a sharp increase in commercial and custom pool sales. In 2020—according to Statista—the swimming pool market experienced a 1.4% growth increase from the previous year, reaching $1.09 billion industry wide. Along Chicago's North Shore area, swimming pool sales increased by 50% throughout the pandemic year. With a new focus on comfortability at home, families are discovering the joys of owning a pool and the long-term value it can offer.
Why More People are Buying a Pool
A backyard swimming pool provides families a ready alternative to other outdoor activities during hot summer days, especially for those families still wary of leaving the house. Not only are they a great way of entertaining the kids, but also a great centerpiece for entertaining guests. Installing a swimming pool is also an excellent investment, as they usually increase the value of a home in most markets. Some homes with inground swimming pools were estimated to have a 7% increase in value.
Summer Fun Right at Home
The pandemic presented homeowners with a difficult problem—how to keep their families entertained and active while at home. In many areas of the country, the solution was to build a backyard swimming pool. Increased sales over 2020 demonstrated that more families were discovering the joys of pool ownership. This swimming pool trend is expected to continue into 2021 and beyond. 
The Market Will Continue to Grow
Analysts expect that between now and 2024, the pool market is poised to increase by $3.56 billion with an annual growth rate of 2%. Driven by large-scale urbanization, gentrification, and a roaring house market, home owners will be looking to leverage all the benefits of having a pool. With some homeowners building pools for the first time, some interesting trends are popping up for the new year.  

Latest Trends in Pool Design
The latest pool trends focus on form and function. Many homeowners are going back to basics, ditching things like fountains and light shows for a more simplistic swimming pool design complemented with trendy decor. Others are eschewing the traditional light blues and going darker, setting a different type of summer mood.  Some owners are even opting for more organic shapes that enhance the existing landscape or the aesthetics of their property. 
Going Back to Basics
The days of elaborate swimming pool fountains and bright underwater lights are beginning to fade behind a trend towards simple beauty. By creating a backyard swimming pool where form and function meet a timeless, classic design, homeowners can really benefit from the value of a revamped entertainment space.
A Darker Shade of Style
While the traditional light blue pool isn't going anywhere soon, some homeowners are opting for a darker style for their backyard pools. A dark interior finish promises a striking, lagoon-type feel while also doubling as a built-in "heater," keeping the pool temperature somewhat warmer than lighter colored pools. It also provides a strong statement of personal style by going in a unique direction compared to more traditional homeowners.
Time to Get Organic
Not every person who owns a home has a perfectly flat backyard. The cost of creating a traditional space for a pool can add a lot to the overall construction costs. Some homeowners are opting for organic shapes that fit with the existing landscape, while others are simply choosing to design and build pools that fit with a more organic style. 
If you're looking to jump on the bandwagon (and plan for the future of your home), Sunset Pools & Spas is here to make the custom pool of your dreams. Our full-service backyard design services are guaranteed to help you realize your vision for the perfect entertainment center or home spa.
Learn more about our backyard design services and contact us today to get started.