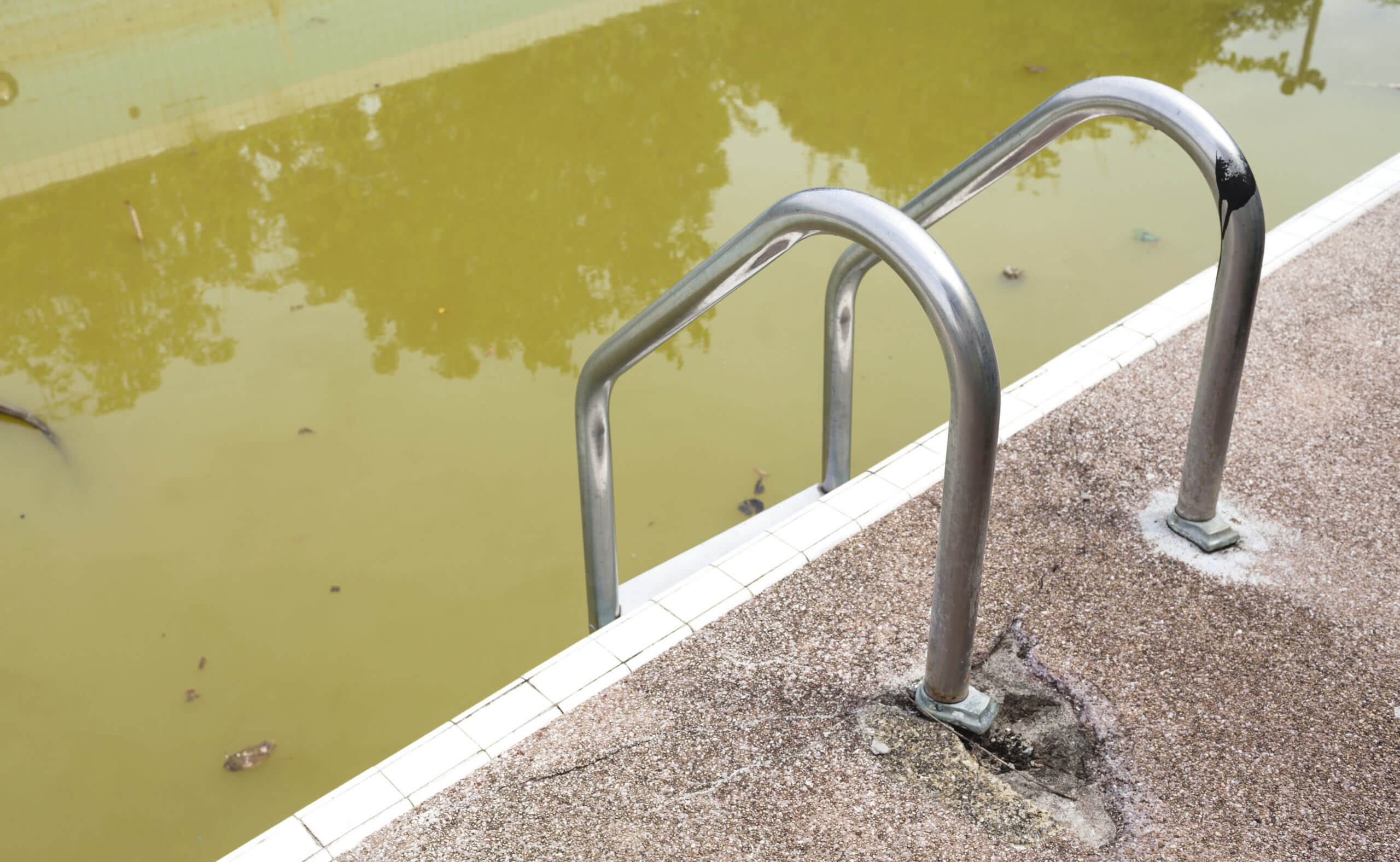 A green swimming pool, no matter the cause for it, is never a good sign. Clean and clear water is a sign of a healthy pool, and it's important to maintain that water quality at all times.
This summer, Olympic organizers in Rio de Janeiro, Brazil, were questioned when two swimming pools designated for competition turned green and needed to be drained. Not only did this bring the health and quality of the pool under scrutiny, but it also created a rather embarrassing situation for the Olympic host country.
It doesn't matter whether a swimming pool is a large Olympic-size pool designated for a world stage or a small family-size pool that sits in a backyard—the color of the swimming pool water should never be green.
There are a number of factors that can cause pool water to turn green. An article on SFGATE lists pH balance, clogged filters, and proper maintenance as several of the reasons. In the case of Rio, it's possible an accidental chemical mixture caused the pool to turn color, according to The New York Times.
Sunset Pools and Spas has some tips for keeping swimming pool water crystal clear, such as opening and closing your pool during the proper times of year—when the water is no higher than 65 degrees—to prevent algae growth in the water. Additionally, cleaning the pool and checking the water chemistry regularly will help to ensure top water quality.
At the end of the day, it's important to remember that nobody wants to swim in a green or murky pool. Nor should they have to. Do your friends, family and swimming pool guests a favor by keeping up with proper pool maintenance year round.