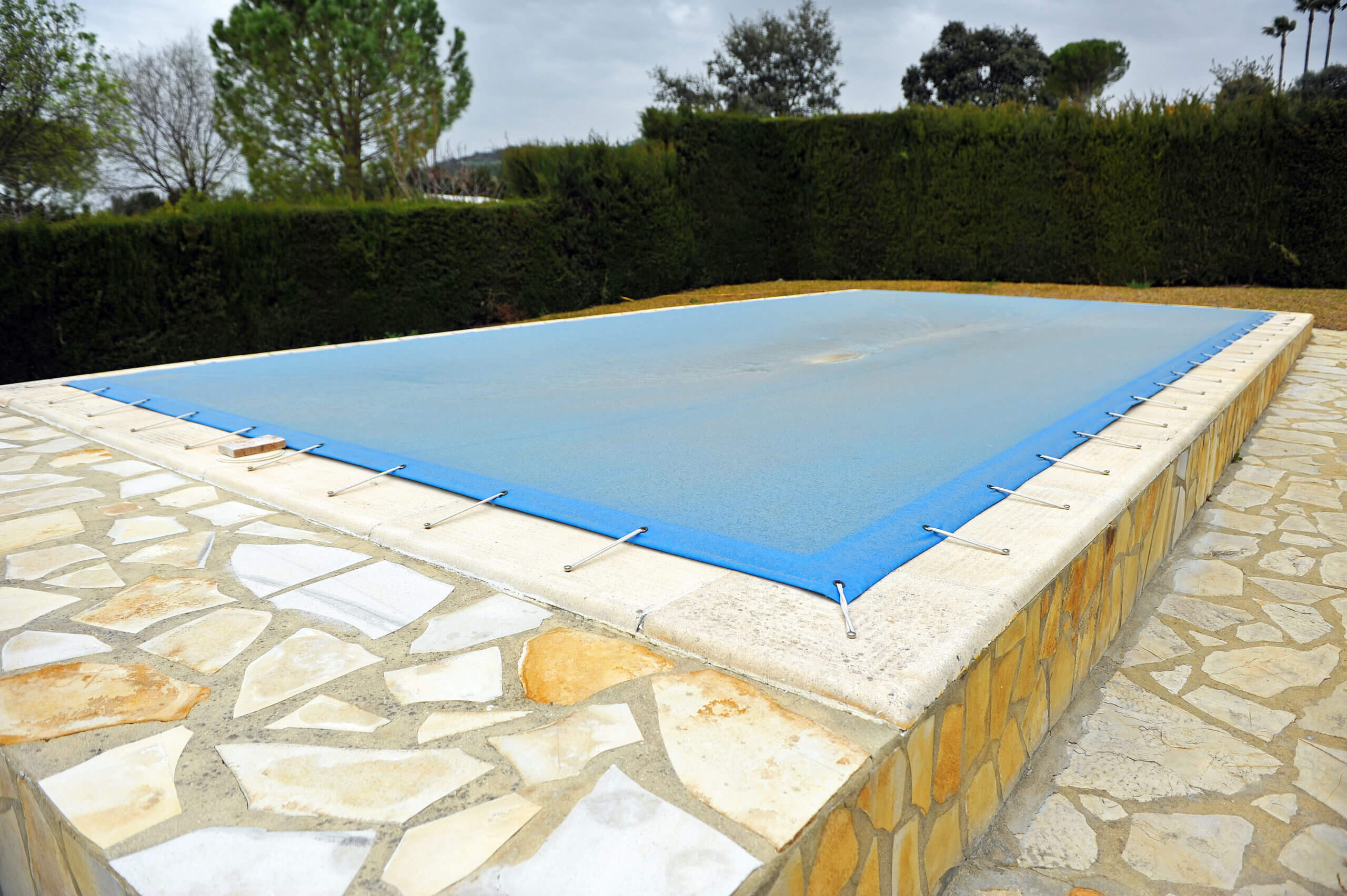 As the year winds down, it's time to start thinking about prepping your home for winter. Pool owners need to make sure they are doing everything they reasonably can to ensure that their pools don't experience major damage during the year's more frigid months. To avoid winter damage, follow these simple swimming pool winter maintenance tips so that you do not end up with cracked or damaged pool parts come summer. The last thing anybody wants is a pool that doesn't work after waiting six months to get back into the water.
Winterize Your Pool
It would make sense that preparing your pool for the cold months would include some measure of winterization, but it's a process that can be a little intimidating for those who aren't familiar with the machines and chemicals. Obviously a quick call to Sunset Pools & Spas will get the job done, as we will come to a home with algaecide, rust protection, and shock treatment to ensure that a pool can survive harsh weather conditions. The type and amount of chemical used depends on the type and size of the pool, which is why this process often is best left to professionals.
Cover with Winter Tarp
If you don't have a winter tarp yet, it's time to buy one. These are not necessarily the same as the tarp you may use on your pool during the swimming season, as winter ones are a little heavier duty. Despite that, it is essential that pool owners find a tarp that is the right size and shape for the pool that they own. Basically, you want to keep debris out of the pool and protect the liner, and a strong, appropriately-sized winter tarp will do that.
Store Accessories and Equipment for the Winter
Once the pool is all wrapped up for the winter, the next step is to make sure that any equipment or accessories that aren't attached to the pool itself find their way into a warm, dry space for the winter. A lot of people find space for these items in their garage or storage shed, but really anywhere warm and dry should keep this equipment from getting damaged.
Repair Damage Immediately
Of course, if anything does incur damage over the winter, it is important to repair that damage as quickly as possible. A crack or leak in the pool, for example, could grow exponentially worse if left unattended until spring. We always are available here at Sunset Pools & Spas to help with these types of repairs, so if anything does pop up, make sure you give us a call as soon as possible!

Protect your investment by ensuring that your pool winterization is done correctly. We're also available to design and construct custom inground pools all year round, including the winter if you want to get a jumpstart. Contact the experts at Sunset Pools & Spas to schedule an appointment today if you're in the Chicagoland area!