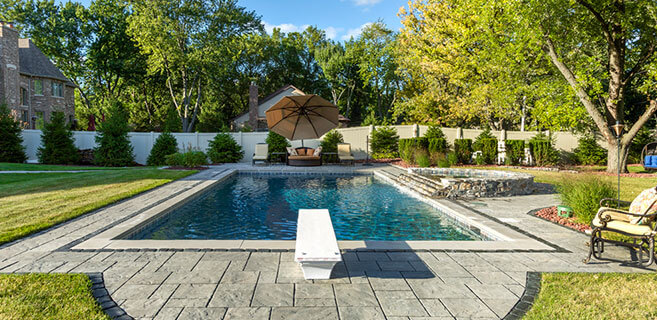 The pool design featured here, a recent project of ours, is a prime example of how the right finishing touches can turn a simple pool and spa into a luxurious—yet still practical—getaway for night or day.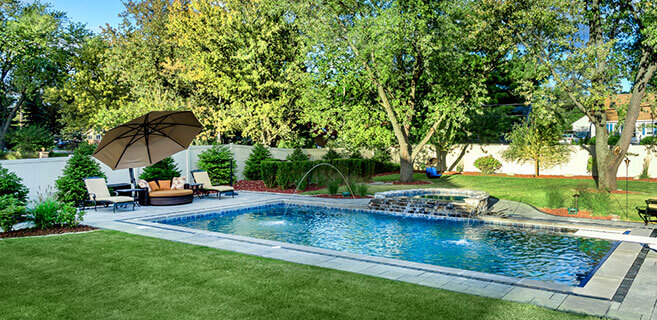 This pool features more than just a standard place to swim. For example, the overflow of water from the stone spa into the pool is not only visually appealing, but effective, as well. While the sound and design of the waterfall provides an extra element of relaxation, the water from the spa helps to heat the pool as it spills over the spa steps. Enhancements like these can take a simple spa add-on and transform them into an upgrade for your yard.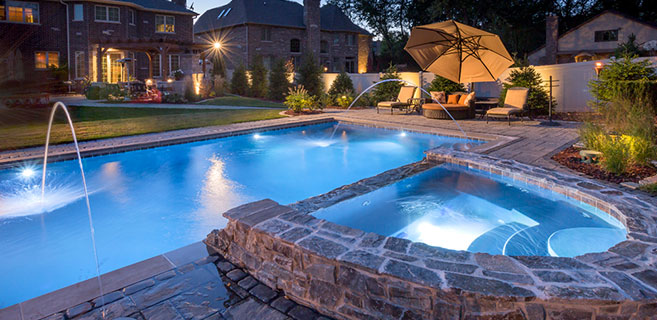 Additionally, with the help of the underwater lighting, this pool provides a relaxing and glamorous vision for any time of day or night, while simultaneously enhancing safety for those who like to swim or lounge after dark.
However, not all pool accessories need to have a practical attribute. Sometimes it's ok to add some flair for the fun of it. The shooting jets of water provide just that. While it can be fun to swim underneath them or for kids to create a game around them, they can also be there just to enhance the look and feel of your pool.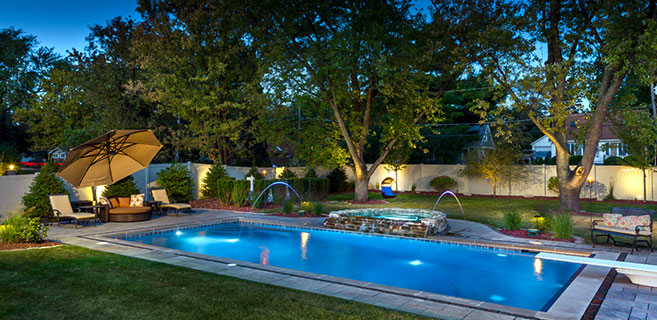 As demonstrated here, the smallest design details can determine the entire ambiance of a pool. Even simple finishing touches, such as lighting or accessories, can transform any pool into a spot for entertaining, family or luxury.