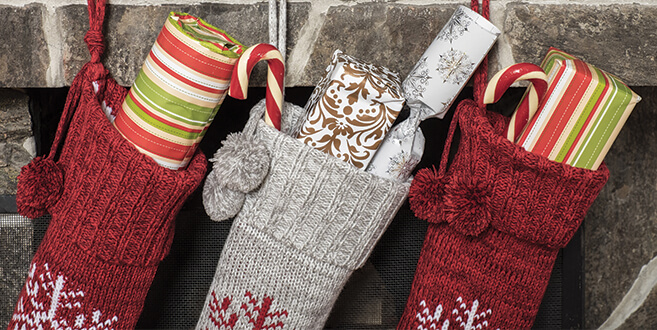 Christmas is right around the corner, which means you may be counting down the number of days you have to find the perfect gifts for all of your family members.
If you have a pool—or have started to plan for one in 2016—there are lots of great gifts you can buy to get your family fired up for next swimming season.
Stocking stuffers
Goggles and nose plugs are small gift ideas that can fit well into the stockings hanging over the fireplace. Even arm floaties or inner tubes may fit into the kids' stockings, depending on the size and as long as they are not inflated. Consider these small swimming accessories if you're trying to get the kids excited for family pool time.
Gifts for under the tree
If you are looking for a swimming-related gift to go under the tree, consider new swimsuits for the kids. If you are worried about picking out the right size or style, larger pool toys may also work. Consider noodles, large floating chairs or rafts, or other fun accessories that you can easily wrap or fit inside the house.
Outside of the box ideas
You may have to get creative on the gift wrapping, but swimming lessons can make a great holiday gift for kids or adults. If you are looking for lessons that are available year round, there are indoor swimming schools available in addition to gyms that offer indoor swimming lessons.
Hopefully, these gift ideas will help to bring holiday cheer to you and your family this December. Happy holidays from Sunset Pools & Spas.