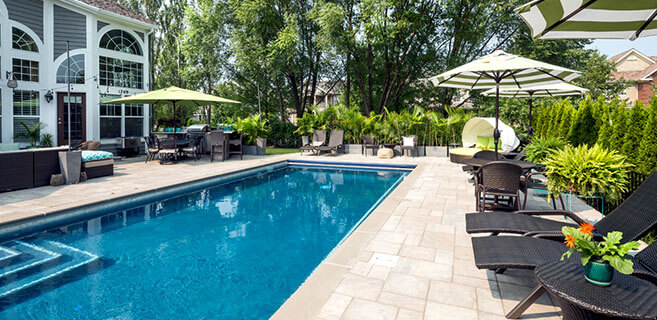 Determining the shape and size of your pool is one of the first steps to building one. However, with all of the options and accessories that are available for a poolscape, finding the right inspiration may not always be easy.
If you're in the beginning phases of dreaming up future plans for your yard and your pool, here is some inspiration from Sunset Pools and Spas that can hopefully get you started.
The poolscape featured here showcases a classic design that is built for entertaining. The pool itself is large enough to hold a decent number of swimmers, and the spacious entryway steps lined in tile offer a secondary purpose for those who prefer to lounge in the water rather than swim.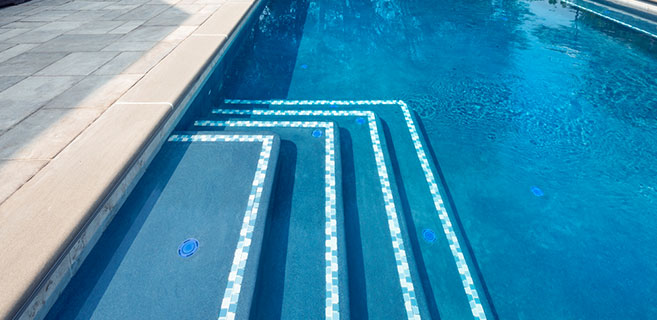 The owners of this pool have also factored in a variety of poolside seating—from lounge chairs to upright seating areas and a canopy daybed—to accommodate a whole slew of family members or other guests. Maximum seating options allow the host to include everyone in the outdoor action, especially if there are guests who don't prefer to get in the pool (or even sit in the sun), but who still want to socialize outside.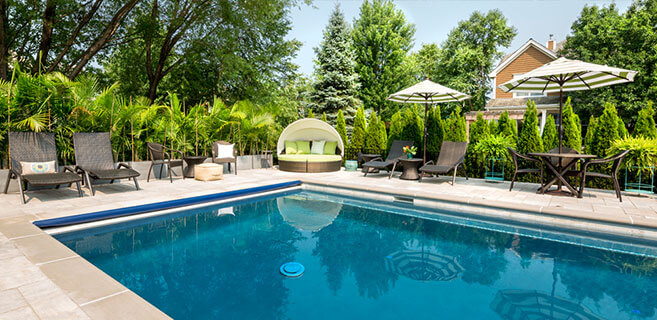 The outdoor kitchen is another main attraction of this yard and boasts plenty of counter space for cooking and entertaining. Outdoor living areas, such as kitchens, are a great way to make your poolscape more than about the pool. They can provide the missing element to any pool party; guarantee to keep all the party food and related mess outside of your house; and also extend the life of your backyard when it's too cold to swim, but still warm enough to enjoy a weekend barbeque.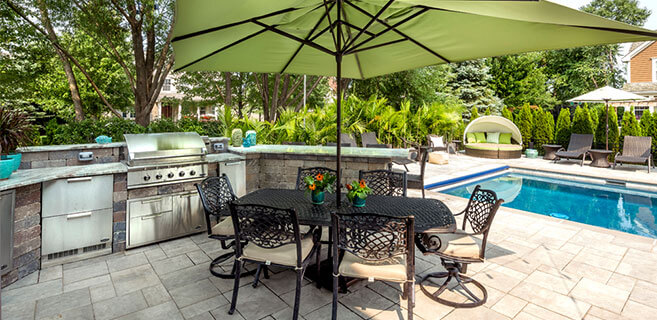 Overall, this backyard is perfect for entertaining, as it offers options for those who prefer to swim, wade, sunbathe, cook, or just hang out.