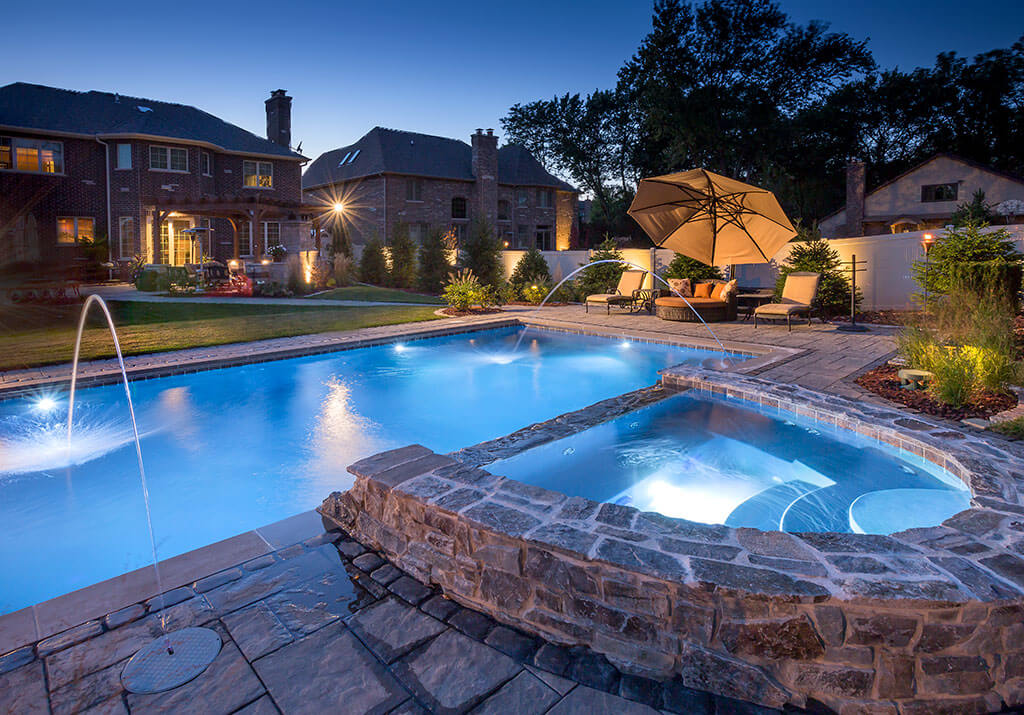 What's New With Sunset Pools & Spas?
Welcome to the new and improved website for Sunset Pools & Spas. We hope you like what you see from your Chicago custom pool builders. In case you haven't had an opportunity to browse around yet, let me introduce you to some of the changes we have made to better your experience with us.
This website was built with you in mind. If you are thinking about installing a pool or already have one, you have definitely come to the right place. In building this site, we really wanted clients to get a visual sense of what their pool could look like when working with us. We wanted to inspire them to tap into their creativity, and most importantly, realize their property's full potential.
Please, take some time to browse around. In case you aren't sure where to start, here are some of our favorite new features:
· New pool and spa galleries, highlighting some of our latest and most impressive projects
· A page describing our emergency services and 24-hour emergency hotline
· Information on how to maintain an eco-friendly pool, which will save you money and improve your pool's safety
Also, did you know that we do more than just install traditional freshwater pools into home backyards? That's right. As Chicago's premier custom pool builders, we offer all sorts of options for homes, hotels, condominium buildings and other types of commercial properties. Learn more about our design capabilities by checking out our new pages on indoor pools and saltwater pools in addition to a complete sister website on commercial pool design.
Thank you for taking the time to drop by our new website. Please check back regularly, as this blog is just another improvement we have made to help our clients in the long run. In this blog, we plan to feature posts on all sorts of topics: maintenance tips, suggestions for summer activities, renovation and design ideas, and ways for pool owners to save money.
We would love to hear your feedback on the new features and information we are trying to share through this website. Please feel free to leave your comments below, and let us know how we can further help as your Chicago custom pool builders.