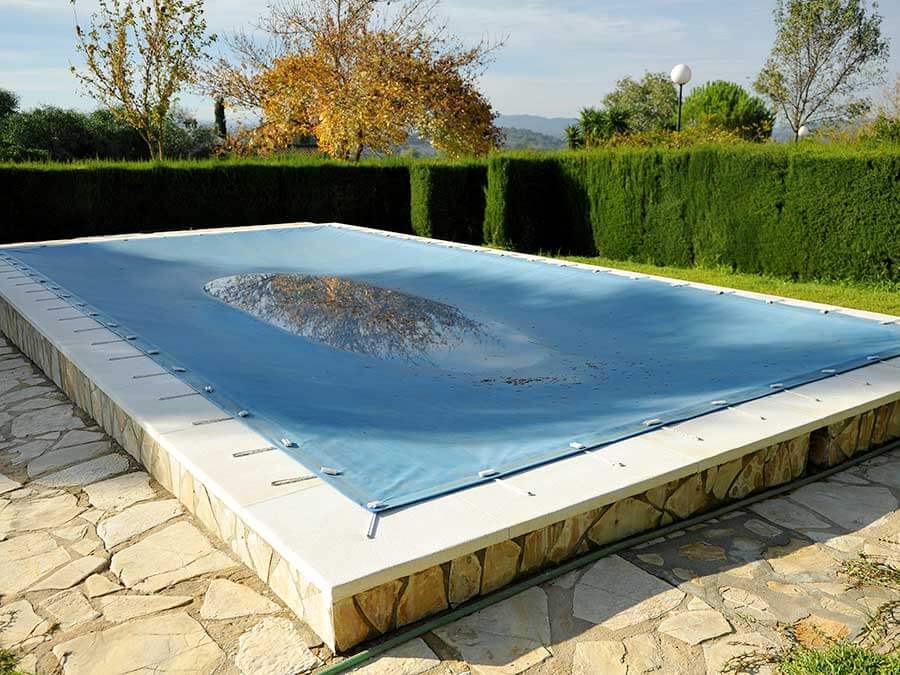 "Sunset" Your Pool for The Winter Season
It is unfortunate, but outdoor pools are not able to stay open all year long. With the cold weather months now upon us, it is time for owners and operators of outdoor, inground pools to start thinking about the process of "winterizing" their pool.
How Do You Winterize a Pool?
As the summer comes to a close in Chicago, outdoor pools need to close up until the start of the spring season. Winterizing your pool in northern climates is an important step in making sure the pool can be used when the spring finally, and in all its glorious, fun-loving fashion, comes back around.
Let the following serve as a basic checklist as you start the process of closing or winterizing their pool for the cold weather months:
The first step that outdoor pool owners should take is to test their water. After a long summer of use, a pool's chemistry could be out of balance. The chemicals to check and "balance" for those preparing to winterize a pool include pH and total alkalinity. Ideally, pH levels should be adjusted to 7.2-7.4 (check with your pool installer for a specific pH level for your own pool).

While many pool kits offer basic water testing capabilities, keep in mind that there is usually no replacement for a full test. Check with Sunset Pools & Spas for more information on water testing and other pool maintenance services.

Before closing down a pool for the winter, it is important to make sure that it is cleaned thoroughly one last time. That means removing any debris (leaves, sticks, rocks, etc.) from filters, brushing the sides and vacuuming out any floating debris. This makes sure that filters remain clear and no unsightly stains remain as the pool is closed up for the winter as that is certainly not something you want to see or experience in the spring. The process of winterizing a pool also provides the perfect opportunity to check for leaks.

Don't put away the chlorine just yet! It is recommended that pools being winterized go through "shocking", the process of adding chlorine (or non-chlorine) chemicals in order to raise the "free chlorine" levels to a point where contaminants such as algae, combined chlorine (also known as chloramines) and bacteria are destroyed. While best to check with your pool installer, most winter pool chemical kits recommend a chlorine level of between 2-3 ppm.

Chlorine is not the only chemical, of course, that should be added to a pool before winterization processes are complete. Pool owners and operators should also consider the addition of other winterizing chemicals including algaecide.

One of the final steps to is to remove any objects that are used in or around the pool including ladders or pool lights, and make sure to plug the return jet too. Doing so will ensure damage will not occur when the cold winter months result could potentially result in water freezing. Those prepping their pool for the winter months may also want to consider repairing pool equipment, preparing their plumbing lines and winterizing their filtration equipment.

Installing the winter pool cover is the last step of a good winterization process. Make sure that the cover is centered and that the cover is secured tightly. Custom pool covers offer better protection that one size fits all options, so check with your pool builder to learn about the best pool cover options available for you.

While a lot of work goes into a Chicago pool opening and pool closing service, Sunset Pools & Spas has a professional, trained and courteous staff on hand to manage both winterizing outdoor pools and preparing them for springtime and summertime fun too. Get in touch with Sunset Pools & Spas today to schedule a consultation.