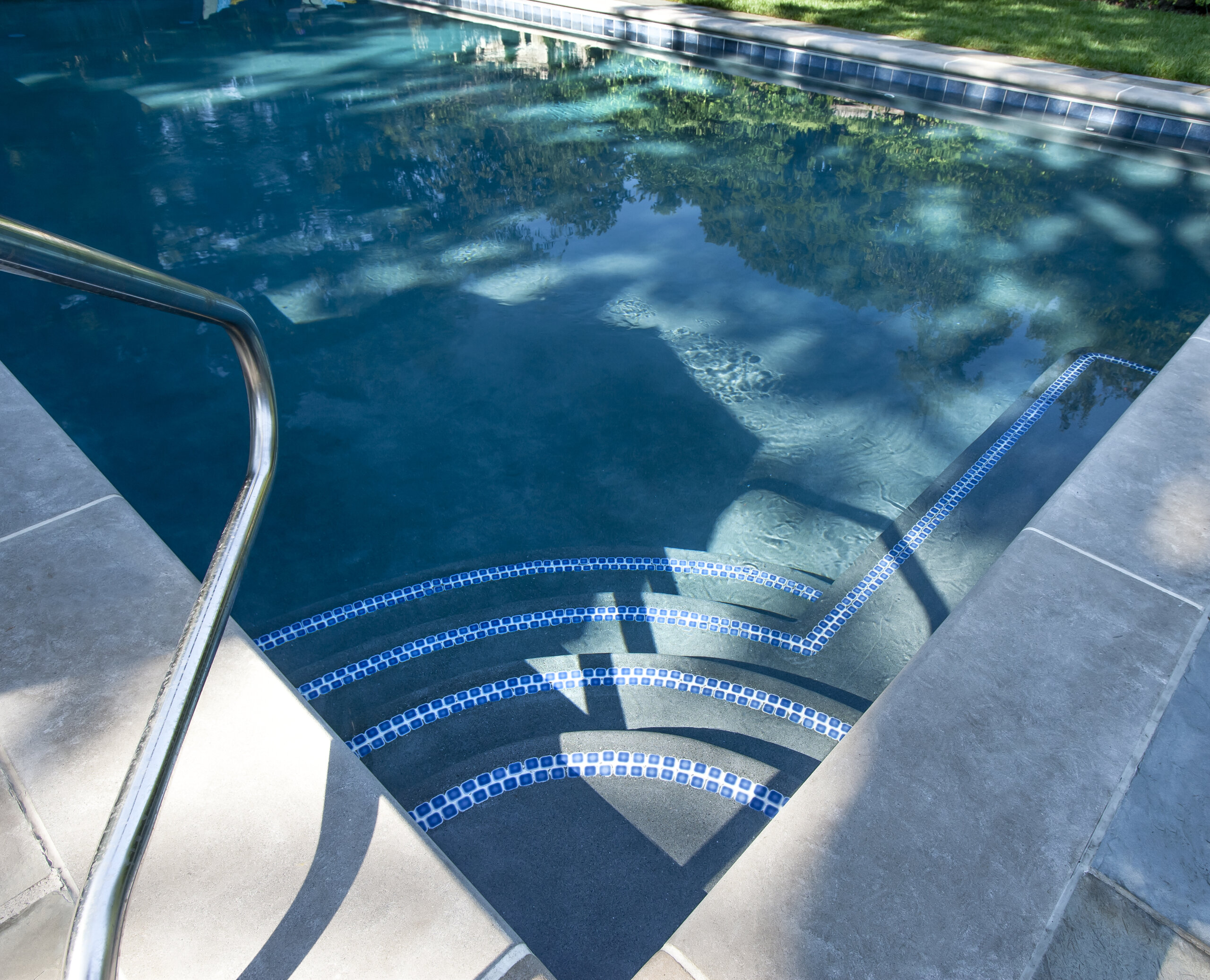 There are many ways as a pool owner to approach the process of remodeling your pool, besides just wanting something more aesthetically pleasing. Most pools experience damage over time, which usually occurs due to years of use and exposure to the elements. Sometimes, people are interested in adding more modern technological features to their pool spaces, and other times it could simply be a matter of improving safety.
Whatever the reason, there are a few ways to approach a pool remodel that improves the looks and functionality of your pool. These swimming pool remodeling ideas from Sunset Pools & Spas can  help you with both goals:
A Pool Tile Refresh
One of the top benefits to using tile at the waterline is that it masks the grime that typically marks the water level, regardless of how clean you keep your pool. Biological and chemical reactions like rust and algae are common culprits when it comes to marks at the water level. 
Over time, those marks can show up quite clearly, so one feature worth adding during a remodel would be new pool tiles to spruce up the look and longevity of the pool – hiding that waterline. 
Consider Resurfacing
If your timeframe and budget allow for it, pool resurfacing and re-plastering is a necessary way to breathe new life into your aging pool. All pools will need resurfacing at some point. Cement and plaster pools need resurfacing every three to seven years, while fiberglass pools can last 10 to 30 years.
 If the pool surface has worn down unevenly or lost its grip, adding one of the newer aggregate finishes could bolster the overall aesthetic and safety of the pool, especially if you opt for certain colors in the aggregate. Quartz and stones can even be added for an even higher-end look.
Invest in an Energy-Efficient Pool Pump
If you're investing in a remodel, consider doing so with new energy-efficient parts and materials to use less energy, and perhaps lower your monthly electric bill. There are several solar-powered pool technologies available at Sunset Pools & Spas, as well as variable-speed pool pumps that could even earn you a rebate from your utility company.
Switch to LED Pool Lighting 
Whether your pool currently features lights or not, adding LED pool lighting in the remodel can completely alter the mood of a space without having to spend a whole lot of money. These LED pool lights come in all different shapes, sizes, and colors, and some can even be controlled by a smartphone app.
 For an easy boost to the ambiance of a pool, LED pool lights are about as quick and easy as it gets.
Upgrade to Pool Automation 
LED pool lighting isn't the only pool feature that can be controlled by smartphones. There are systems that also can connect to the pool pump, pool heater, and actuators that can allow some pools to switch from a pool to a spa with just a tap of an app.
If you're interested in undergoing a swimming pool remodel, we have an abundance of resources at Sunset Pools & Spas. Stop in any time and one of our expert swimming pool remodeling contractors will walk you through your options and help you price out the best remodel options for you and your family. 
Before you know it, your old pool will look and function like new.