If you were paying attention this past week, you may have noticed that we had a bit of snowfall and whole lot of miserable cold weather in Chicago.
During times like these, I like to imagine myself lounging in a warm, comfortable place by the pool or in a spa, enjoying the mesmerizing flow of the water. And thanks to my line of work, I have a whole set of backyard snapshots to remind me of how wonderful a poolside summer can be.
This year Sunset Pools & Spas completed a picture-perfect pool that we are very excited to showcase to our readers. It is the epitome of relaxation with an in-ground spa that sits right inside the pool.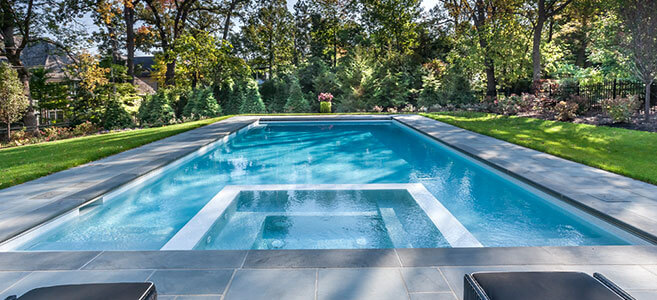 The interesting add-on to this pool is the immense amounts of seating both in and around the spa. An underwater bench lines up with the edge of the spa, so loungers can hang with those who are enjoying it, or relax under the warm water rushing over the ledge. The steps on both sides of the spa also double as a sitting or tanning area for a larger group.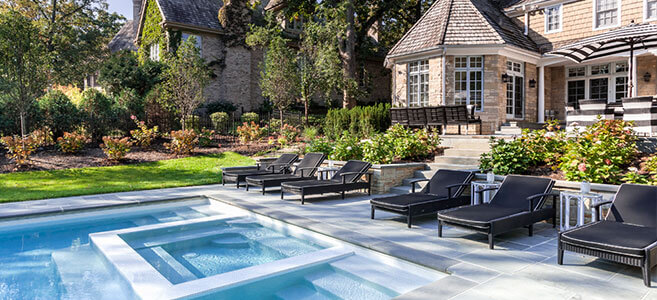 Last but not least, the relaxed atmosphere of this poolscape extends way beyond the pool itself. Check out the following images below: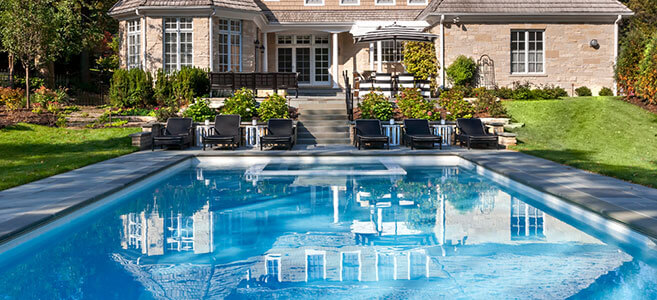 Poolside lounge chairs to accommodate guests who want to tan, nap or just stay dry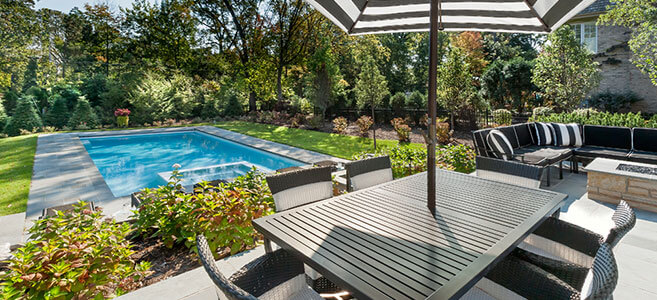 Picnic area and relaxing patio furniture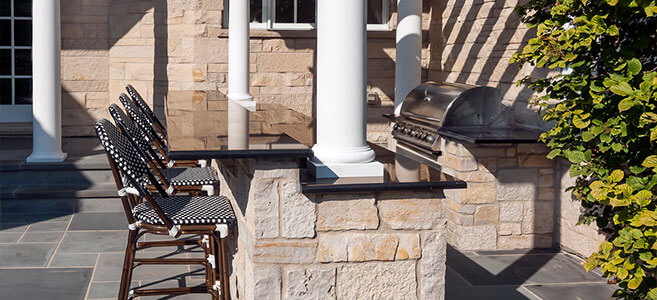 An outdoor kitchen and bar area, the perfect place for hanging out with friends
The next time you are missing those relaxing vacation days filled with time at the pool or beach, please revisit this page. It may help to at least offer up a warm memory.