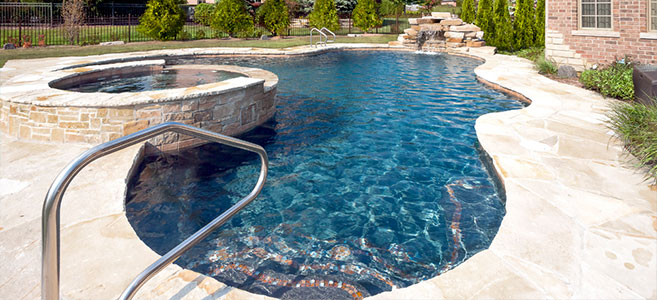 Glass mosaic tile was one of the hottest trends in Chicago pools this summer – at least that's what we experienced here.
As mentioned back in July, we worked on three pools this summer featuring this popular design enhancement. At the time, these pools were still under construction, but now that they are complete, the final results are ready for us to show off. Take a look at the final products below.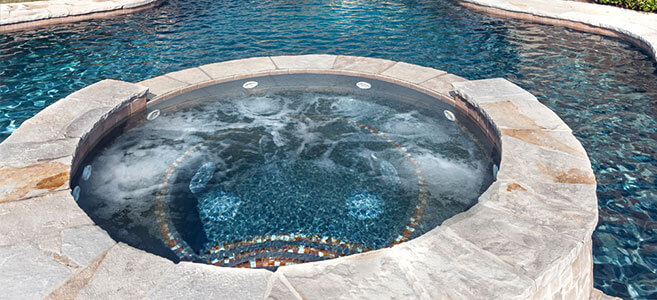 Glass tile is nice because a minimal amount can make a huge difference in your pool design and pool safety. Two of the Chicago area homeowners we worked with this summer elected to use glass tile to line the ledges and steps of their spas in addition to the entry steps leading into the pool.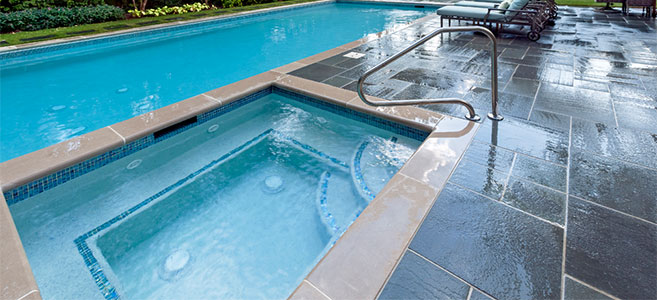 For each of these pools, the colors in the glass mosaic tile work to bring various elements of design together into one cohesive poolscape. Simultaneously, lining the steps and ledges of a pool with reflective glass can help swimmers with visibility when entering the water. This is especially true during those difficult-to-see times, such as on an overwhelmingly bright day or at night.
Glass mosaic tile is available in a variety of colors to match any taste. This is one of our favorite pool enhancements, and we highly recommend it for the homeowner who is looking to make a subtle splash in their backyard.