One of Our Largest Spas Yet
As we mentioned in a previous post, spas can come in all shapes and sizes – and lately, a lot of clients have been requesting bigger and better when it comes to building a spa for their backyard, building or business.
We recently had the opportunity to work on one of the largest spas we have ever designed and constructed for a homeowner. While a spa generally runs about six feet in diameter, this particular spa was exponentially larger, measuring in at nine feet by 18 feet.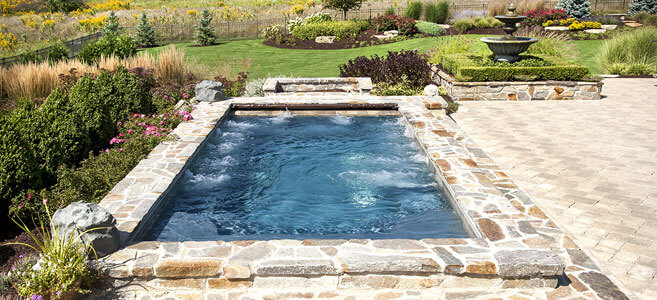 Why is this spa so big?
This particular client likes to entertain and wanted to make sure there was always plenty of room in the spa for all of their guests. And we are pretty sure that a spa this size should be able to accommodate particularly large groups of people.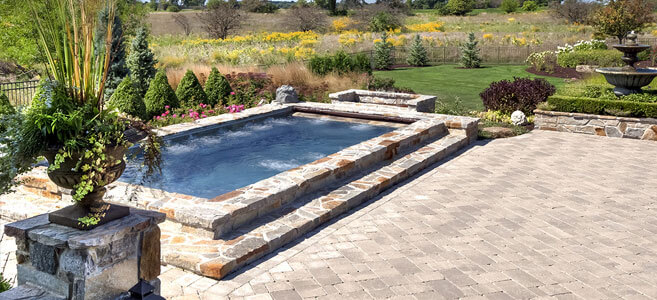 What else makes this spa special?
The uniqueness of this spa extends beyond its size. Other prominent features contribute to its look of luxury, and truly demonstrate how a spa or poolscape can be constructed to achieve a very specific look and feel. This spa features natural stone around the ledge for a classic yet extravagant look. It also showcases a fireplace on one end for extra warmth and radiance during the colder months.
This project is just one example of how we can create a custom design for your backyard. Stay tuned for more examples of our recent projects in the weeks ahead!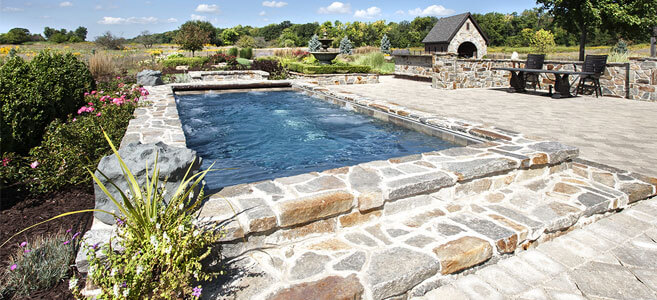 Ready to take the next step?
Learn more about our in ground hot tubs and spas or contact us if you have questions or would like to receive a quote.