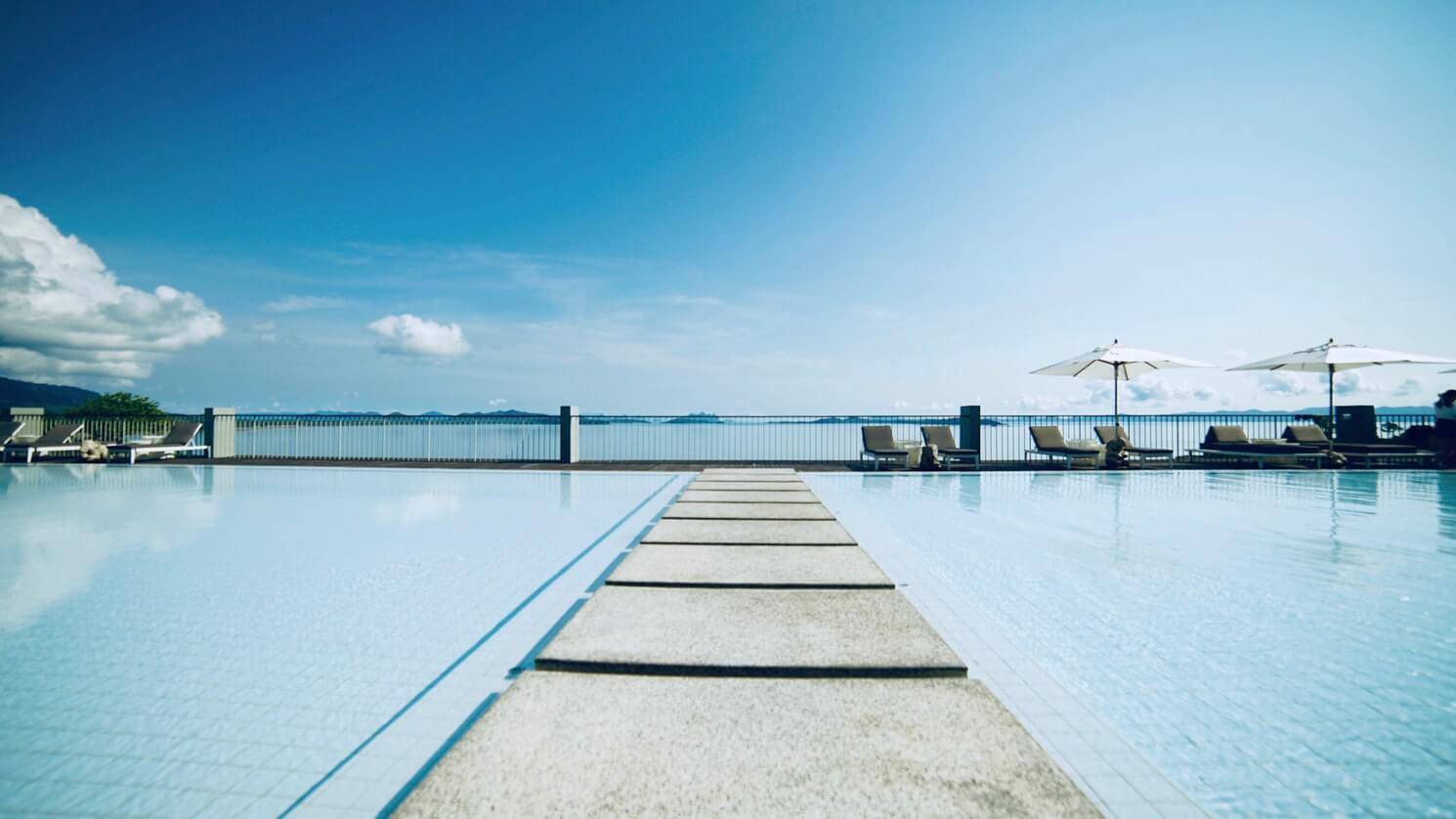 Rules are essential to maintaining a safe environment – and that is particularly true for those using a residential pool.
What swimming pool rules should be in place at your pool and why? Take a look at Sunset Pools & Spas recommended pool rules below and start off the summer the right way!
NO RUNNING: There is a reason that lifeguards are constantly shouting not to run at pools. Pool decks can often be slippery and moving too quickly can not only put the runner at danger but everyone else in their path. While slip pads do provide some level of slip prevention, the "no running" rule should be on everyone's list of essential summer pool rules.
PROPER ATTIRE: Wearing cut-off jean shorts is cool except in the pool. Wearing proper swimming attire (swimsuits made from non-absorbent materials such as Lycra or Nylon for example) prevents airborne and waterborne contaminants from getting in the pool and also prevents absorbent materials like cotton from breaking down in the water and clogging filters. Any colored materials can also "bleed" into the pool and affect water chemistry and chlorine balance.
DIVING GUIDANCE: One of the best features of having a residential pool can also be one of its most dangerous. Diving is part of enjoying the pool experience but reckless behavior can not only put the diver in danger but other pool visitors as well. Encourage thoughtful diving practices including never diving in shallow areas, making sure diving areas are clear of other swimmers, and only using diving equipment in the way it was designed.
ADULT MUST BE PRESENT: Kids love pools just as much as anyone, but it is the responsibility of pool owners and operators to ensure that adults are present (especially if there is no lifeguard) in order to ensure that everyone remains safe. Having an adult present at the pool also means that other summer pool rules will be followed, providing a level of safety and security that a group of children won't offer.
NO FOOD OR DRINK: Who doesn't love to have a snack by the pool? It's one of the best aspects of being able to use a pool. While snacks are great near the pool, it is important never to have food or drink too close (or within) the pool as spills can also upset the chlorine balance in the pool.
Rules are meant to protect not just those enjoying the swimming pool, but the pool itself. Follow these rules from Sunset Pools & Spas and you'll be on your way to a safer and more fun pool experience for all.