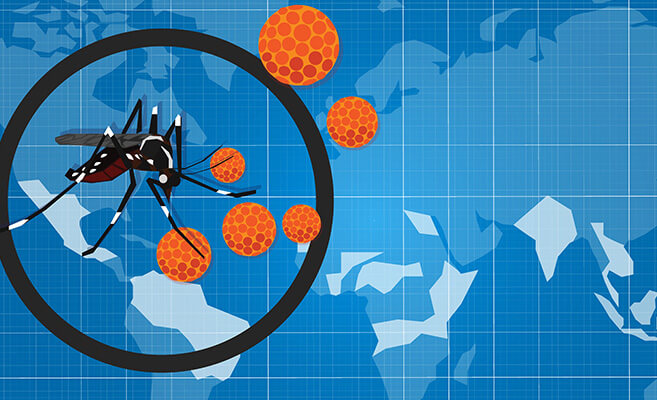 Spring break is just around the corner, which means many Chicago residents are getting ready to pack their bags and head to warmer climates for some poolside relaxation.
However, traveling to pool-friendly climates requires some precaution.
Countries that are popular to tourists this time of year, such as Mexico, Jamaica, and Costa Rica, and even areas like the U.S. Virgin Islands, have reported cases of the Zika virus, an infection primarily (although not solely) transmitted through mosquitoes. In fact, so far more than 30 countries and territories have been linked to the virus.
Consider Changing Your Plans
For now, the U.S. Centers for Disease Control and Prevention (CDD) is urging travelers to areas affected by Zika to take caution, particularly pregnant women, who should avoid travelling to those areas altogether until further notice. The CDC also urges women who are trying to get pregnant to talk to their health care providers before travelling.
The CDC does provide tips for those who do plan to travel to countries experiencing cases of Zika, and to be honest—their recommendations will probably impact your plans to lounge by the pool in a swimsuit. However, it's best to take the proper precautions and do your research before travelling. You can access some of the CDC's recommendations here.
Other Pool-Friendly Spring Break Options
This new public health emergency may impact your upcoming travel plans, or even make you reconsider whether or not to go on your trip; however, there are still options available if you want to swim during spring break.
For example, you may want to consider visiting a different destination not impacted by the virus. If the climate is colder at this destination, try to locate a vacation spot with an indoor pool. Or if you prefer to stay local, here are options for indoor swimming in Chicago.
No matter where you to decide to swim during spring break this year, Sunset Pools and Spas hopes that you stay safe and of course, enjoy the water.