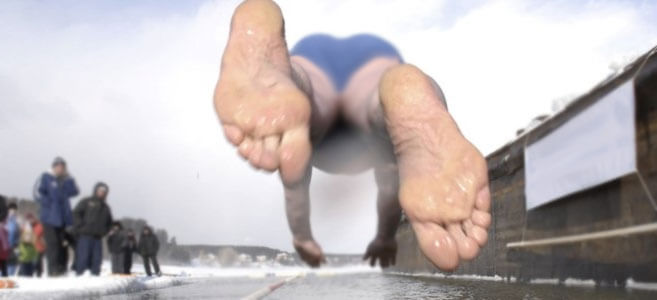 By this time of year, most outdoor pools in Chicago should be closed up for the season. (In fact, if you haven't started thinking about closing your pool for the impending harsh weather, now is a great time to start thinking about it.) For many of us that means the end of swimming until next spring; however, it doesn't have to be that way.
Chicago and its surrounding suburbs offers an abundance of opportunities for adults who take their swimming seriously and want to keep up with their training when they can't use their own outdoor pool. U.S. Masters Swimming is a national membership organization that offers swimming opportunities to adults all across the county, and it has an Illinois branch where adults can participate in competitive and non-competitive swimming activities year round. In fact, the Illinois Masters Swimming Association has information posted about a handful of short course swim meets taking place this fall and winter, with events currently scheduled all the way through February. For more information about the Illinois Masters Swimming Association and how to participate in their activities, visit their FAQ page here.
In addition to the resources mentioned above, we also have several other recommendations for our Sunset Pools and Spas blog followers to check out. This past June, we posted a blog entry about swimming lessons and schools in the Chicagoland area. This blog post can serve as a resource for Chicago-area parents who want to keep their kids in the water throughout the school year. Simultaneously, it is a great resource for adults who are looking to focus on their own health and happiness.
If you are ready to take the plunge, remember there are plenty of opportunities for adults to pursue their own swim training. Whether you want to check out opportunities with U.S. Masters Swimming or try one of the swimming schools mentioned in our blog post, "Improve Your Swimming: Take a Lesson!" there are a variety of ideas to help you stay the course with your fitness in Chicago, no matter the season or the temperature outside.