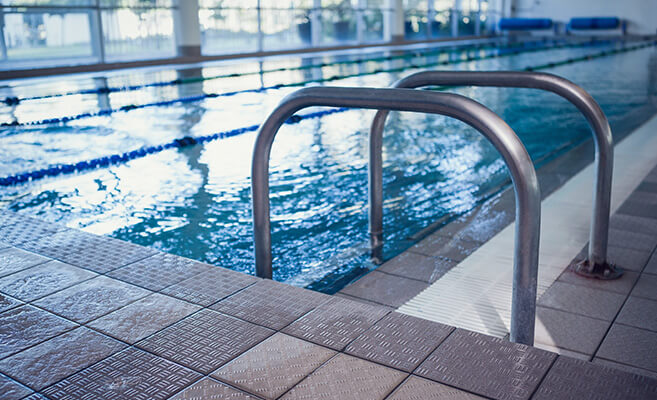 On March 6 – just several weeks from now – brave faces will gather at North Avenue Beach in Chicago to for a test of courage and strength.

The challenge: To race into Lake Michigan's freezing waters before the first days of spring have even sprung.
The annual gathering, called the Polar Plunge, is an event that raises money for Special Olympics Chicago. While the Polar Plunge supports a great cause – and I would recommend learning more about it if you don't know what it is – I'm guessing there are still plenty of swimmers who wouldn't plan on jumping in the lake for a regular swim or exercise session during this time of year.
However, there are still ways for water enthusiasts to sneak in their swimming fix when the lakes and pools are still unfit for laps and lounging.
One recommendation is to hit the local gym. Many gyms throughout the area have indoor pools that are accessible year round. However, if you don't have a membership to one and don't want to join one, there are still plenty of options.
A while back, we shared our recommendations for how dedicated swimmers can continue to stay on track and improve their swimming skills 12 months a year, including joining a swimming membership organization or taking a lesson at a local swimming school. You can read the full blog post here – or maybe you prefer to take a risk and take the Polar Plunge instead.