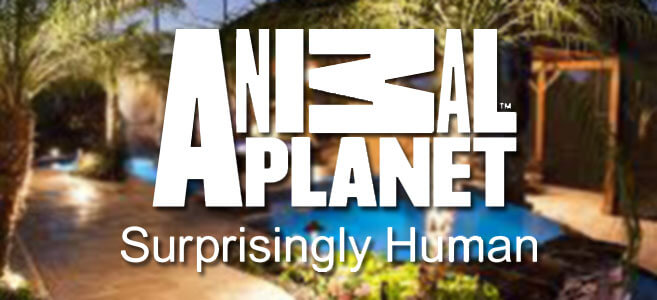 Don't forget to set your DVRs later this winter for some pool-inspired programming.
Believe it or not, pool design will be the central theme of a new six-episode series that Animal Planet plans to debut this February. The show, called Insane Pools: Off the Deep End, will follow an award-winning pool designer as he transforms his clients' backyards into a personal paradise.
Although we have yet to see how Animal Planet's new show will pan out, we love the idea of watching a dream poolscape come together from the comfort of our couch. Hopefully, it will serve as a muse for homeowners who are looking to build a pool, install a spa, or just bring some excitement or modern living features into their backyard. Additionally, even though reality TV has a reputation for exaggeration, we hope this program removes some of the mystery surrounding the pool construction process.
One of our goals in this post is to build excitement for Chicago homeowners who are dabbling with the idea of investing in their properties by building a pool or a spa. The sky is often the limit when it comes to pool design, and helping to ignite our clients' imaginations when dreaming up a pool concept is one of the best parts of working in this business. The process is truly rewarding, especially when we are able to take a simple – or sometimes a complex – vision, and over time, develop that into a blueprint, and from there, a luxurious and functional work of art that you can swim in.
Hopefully Animal Planet's new show will help to get the creative juices flowing, especially for those of you who are in the initial stages of the pool construction process. We look forward to seeing the end results of each Insane Pools: Off the Deep End episode, and also look forward to discussing the show with you in the months ahead.