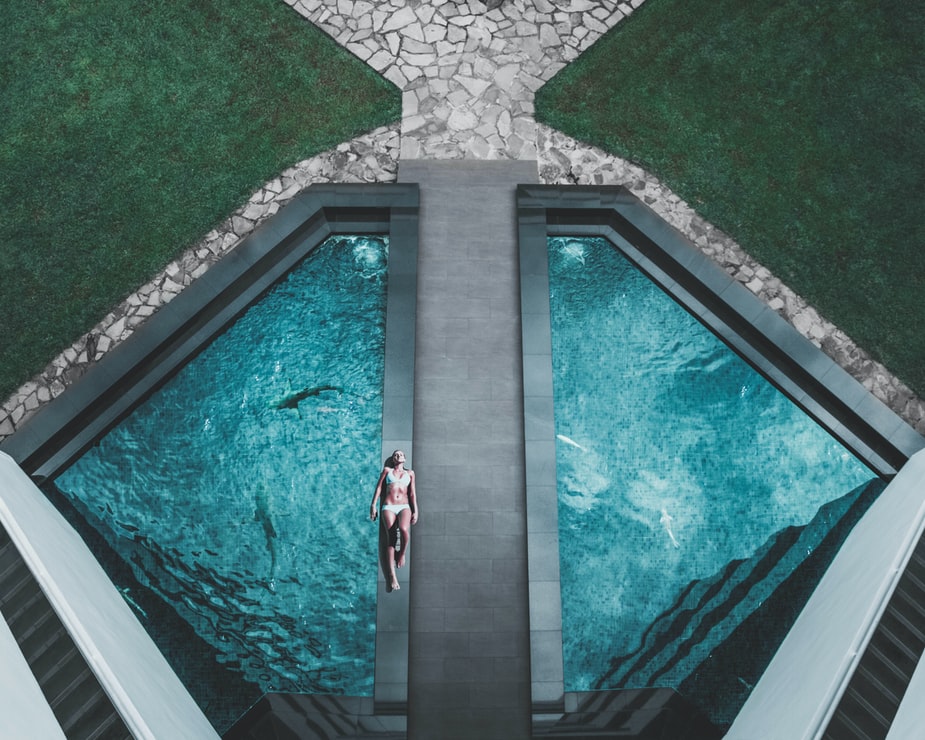 All homeowners deserve a great pool, but there's no question that some homes are more conducive for big, lavish pools than others. However, that doesn't mean that homes with small yards and small decks spaces can't find room for a pool. Here at Sunset Pools & Spas, we have installed several small pools in all sorts of diverse spaces, so if the size of your yard is a concern, don't give up. There may be a perfect pool for you yet!
Consider the Proportions of Your Space
Even if you have only small spaces in the rear of your property, a small backyard pool still can look great if you don't order a pool that's too big for the space. We've had customers try to fit too much pool into too little yard, and the results were not the most aesthetically pleasing. You want the pool to look like it belongs in the space, so make sure you and your contractor design one that fits your yard.
Be Aware of Property Boundaries
Beyond the proportions of the yard, it's important to know where the actual boundaries of your property are so you can position the pool in the correct area of your yard. Your city or town may have zoning rules about how far away a structure needs to be from the property line, so be aware of what those are to be sure the pool you want fits in the space you've got designated.
Keep It Simple
One of the things about small spaces is that it's surprisingly easy to go overboard. When designing a small backyard pool, try to keep the design simple so you can make the most of your space without the hole thing look too crowded.
Pools That Work Well in Small Spaces
There are certain pool designs that work especially well in small spaces, including the following:
Plunge Pool
These are deeper pools that are about as cost-effective as a small inground pool can get. They are small but deep, which means they aren't built for swimming laps as much as they are built for relaxation. They require fewer materials and are easier to maintain and heat, which makes them more affordable even beyond the installation costs.
Elongated Pool
Maybe you can't fit what would be considered a "traditional-sized" pool in your backyard, but you could consider building a longer, thinner pool to better fit your space. These are great for narrower yards and are long enough to do some actual swimming rather than just relaxing.
Freeform Pool
Of course, there really are no limits to the shapes pools can take, and a freeform pool would allow you to cobble together essentially any size pool to fit odd or oblong spaces. Even if you have plenty of space with which to work, sometimes an odd-shaped pool can look really nice and give you a unique pool to enjoy no matter the size of the space.
If you have any questions or want some help planning a pool for your small space, give us a call here at Sunset Pools & Spas so we can begin the process of getting your perfect pool built!