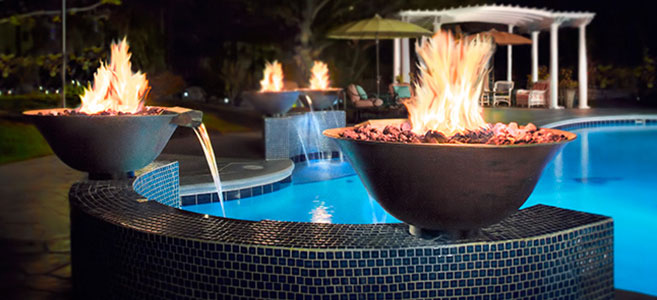 Gathering around a warm fireplace is both a holiday and a winter tradition for many people living in colder climates. It's a great place to enjoy a cup of hot cocoa, a glass of wine, a good book, or even quality time with the ones we love.
However, a cozy evening around the fire doesn't have to limit your fireplace use to the indoors. By adding a fire pit to your poolscape, you can bring the indoor winter tradition to the outdoors, while squeezing some extra outdoor time out of your yard (weather and temperature permitting, of course)
Some Sunset Pools & Spas clients opt to add a fire pit to their poolscape design, allowing them to enjoy a piece of their backyard in the months that aren't so outdoor friendly. Some opt to place their fire pit right next to the pool.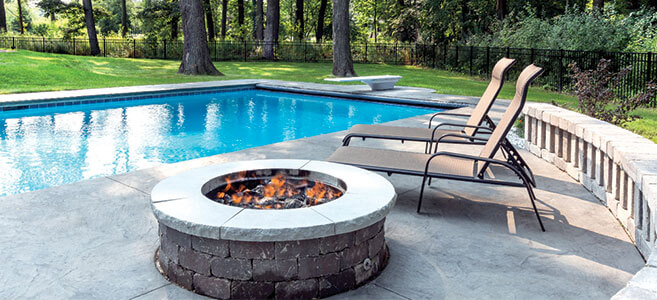 However, others may choose to install a fire pit on a patio or near an outdoor kitchen. Both of these areas are good for inviting company and socializing even after the pool has been closed for the swimming season.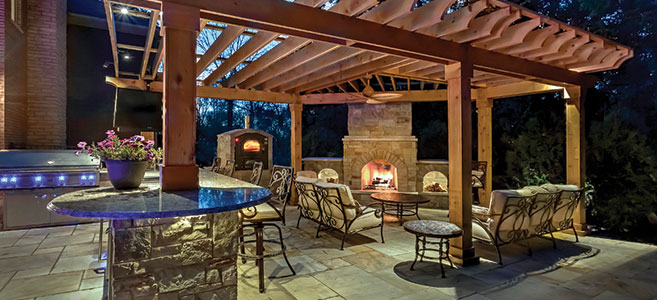 If you're interesting in building a poolscape that lasts beyond summer, adding a fire pit may be the best place to start. You may not want to use it during Chicago's frigid winters, but in a mild-weather year like this one, it can provide a nice option for spending some extra time outside.