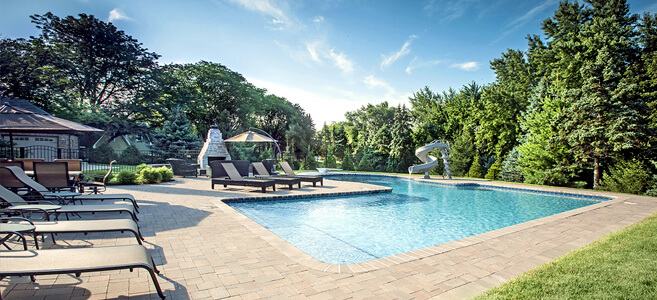 Last month we talked about the benefits of taking a freeform approach to your pool design. We even shared some freeform results from recent client projects. Although the flexibility of a freeform design can relieve a lot of stress for the homeowner when it comes to the pool construction process, sometimes an intricate planning phase can be equally as important – especially if the homeowner knows what they want.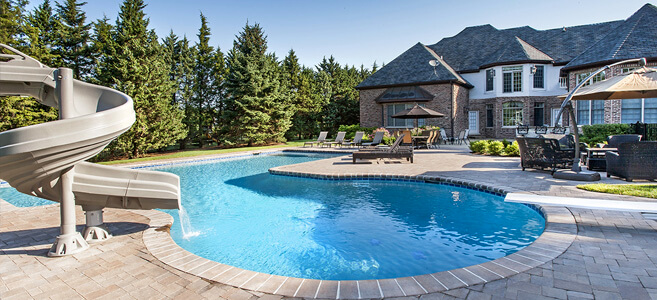 At the end of the day, Sunset Pools and Spas is all about customization, and works with each client to fulfill their particular requirements, whether they have a design in mind or want us to come up with something for them.
Below is one example of a recent pool that we designed with a lot of input from the client.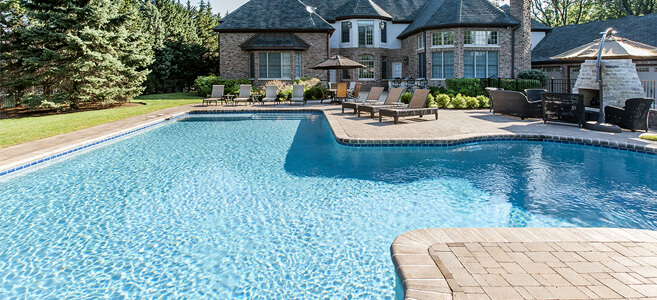 We created the final blueprint for this project by sitting down with the homeowner at the kitchen table and sketching out different designs. This particular homeowner had two specific requirements for the pool:
A large shallow area particularly for volleyball and basketball games (the rectangle section)
A deep end for a diving board (the round section)
This pool design fulfilled the homeowner's requirements, but also delivered a lot more. It is spacious, sports a waterslide and comes surrounded by an outdoor living area that is perfect for entertaining. The large patio is equipped with a custom built fireplace, an outdoor grill/bar area and plenty of lounge chair space for lots of guests.
As you can see, fulfilling client requests when it comes to design is always at the top of our list. Do you have a particular idea in mind for your dream pool? If you do, please let us know!