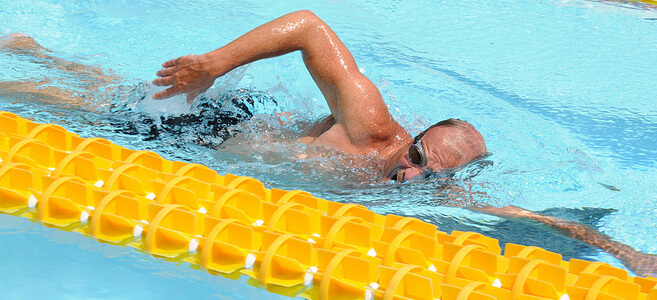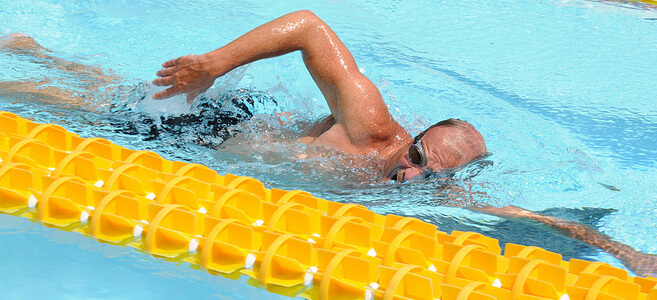 During the past year or so, we have written a lot of posts about how to design and manage the perfect pool. From spa ideas to freeform pool designs to energy efficiency tips, we have talked a lot about how your pool can improve your home, yard and lifestyle.
However, one topic we have not touched upon in detail is how a pool can improve your health.
Swimming has many health benefits. According to the Center for Disease Control and Prevention, the benefits far exceed standard exercise. For some, swimming can help to improve mental health. For others, it may help with chronic illnesses that cause pain. Here are several facts about the benefits of swimming that you may or may not already know.
Swimming can be as beneficial as a trip to the gym. In some cases, it can even be more beneficial than a jog on the treadmill or racetrack. Unlike running, according to an article published by Discovery Fit and Health, swimming is a way to work the body without the putting a lot of strain on the bones and joints.
Swimming can help when it comes to disabilities, illness and health conditions. The University of Maryland Medical Center says, "Swimming is an ideal exercise for many elderly people, and for certain people with physical limitations." People suffering with arthritis or asthma, and even pregnant women, can benefit from swimming, as it may be easier for them to move and be active in the water versus on land. The aerobic benefits of swimming can also help with preventing illness and health problems like diabetes and high cholesterol.
Swimming can preserve your youth. Who doesn't want to feel and look younger? A 2010 article in Women's Health quoted Joel Stager, Ph.D., the director for Indiana University's Counsilman Center for the Science of Swimming, who said habitual swimmers are biologically 20 years younger than their actual age. The article goes on to say data "presented at an American College of Sports Medicine Conference, revealed that a swimmer's blood pressure, cholesterol levels, cardiovascular performance, central nervous system, and cognitive functioning are all comparable to someone far younger."
The resources mentioned above share many ways in which swimming can benefit your mind, your body and your quality of life. Can you imagine how healthy you would be if you could swim every day in the comfort of your home or backyard? I highly recommend further exploring these resources to see how else a home-based pool can help to improve your overall health and well-being.