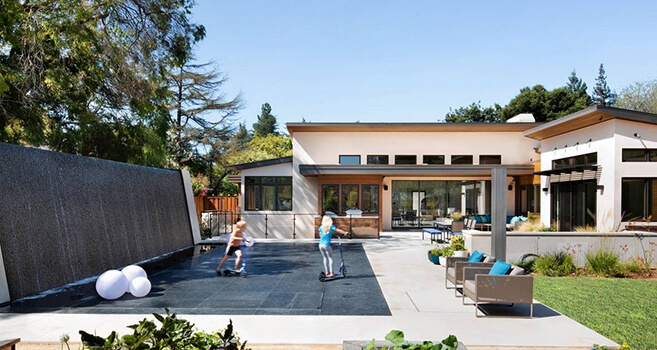 The days of the standard inground swimming pool are possibly behind us.
As London plans to bring us the sky pool, and India plans to introduce a residential high-rise with private outdoor balcony pools, it's easy to wonder what type of high-tech pool we should expect to see next.
Even areas that typically tout backyard pools with fancy features or luxury finishings are taking the idea of the inground pool to a new level. Now, according to an article in The Wall Street Journal, home owners are beginning to install movable floors into their poolscape as a new space-saving mechanism for their backyards.
When the pool is not in use, the movable floor floats on top to cover it up, and can double as extra yard space or patio space in addition to a pool cover. In a way, it's converting the idea of the inground pool into an underground pool, since the top of the pool remains out of sight while the floor is in place and in use.
The movable floor also offers flexibility in how homeowners can use their pool. The Wall Street Journal article, "The Super Cool 'Disappearing' Pool," reports the following: "When it is time to swim, the hydraulic system lowers the floor—could be a patio, could be a basement—turning it into the pool's bottom. The floor can adjust to any depth, from a wading pool for the children to a lap pool for the adults."
An Israel-based manufacturer who is quoted in the article says while only a few of these movable floors exist in the United States, he expects the number to eventually surge to thousands. Do you think we've found the next trend in inground swimming pools?