Back in September, we wrote a blog post about the top five add-ons and pool accessories that are requested by or recommended to Sunset Pools and Spas clientele. These pool accessories are extremely popular for our Chicago area customers, and they really take the idea of pool add-ons to the next level.
We recently completed a pool for a client that shows off some of the higher end pool accessories mentioned in our previous post. The pool features its very own tanning ledge with built-in jets so that swimmers can stay cool while simultaneously soaking up the sun. After the long winter we have endured here in Chicago, a customized tanning ledge is a great way to bring a bit of paradise straight into your own backyard.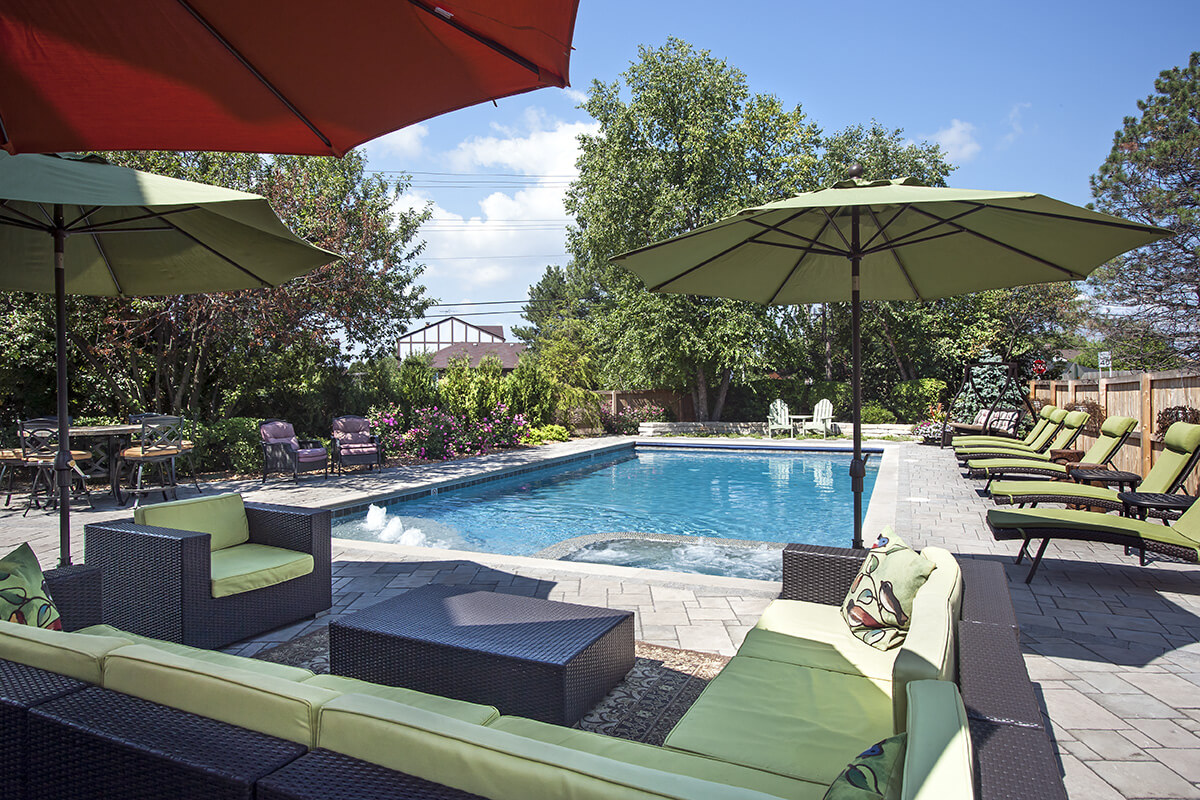 A spa is the No. 1 add-on requested by Sunset Pools and Spas clients. Spas are therapeutic, but also multipurpose, as they are a perfect place for both relaxing and socializing. Sunset Pools and Spas has a lot of ideas when it comes to spa construction, such as adding a waterfall or building a spool – a large spa that doubles as a small pool. For this particular client project, we got creative by building the spa directly into the swimming pool.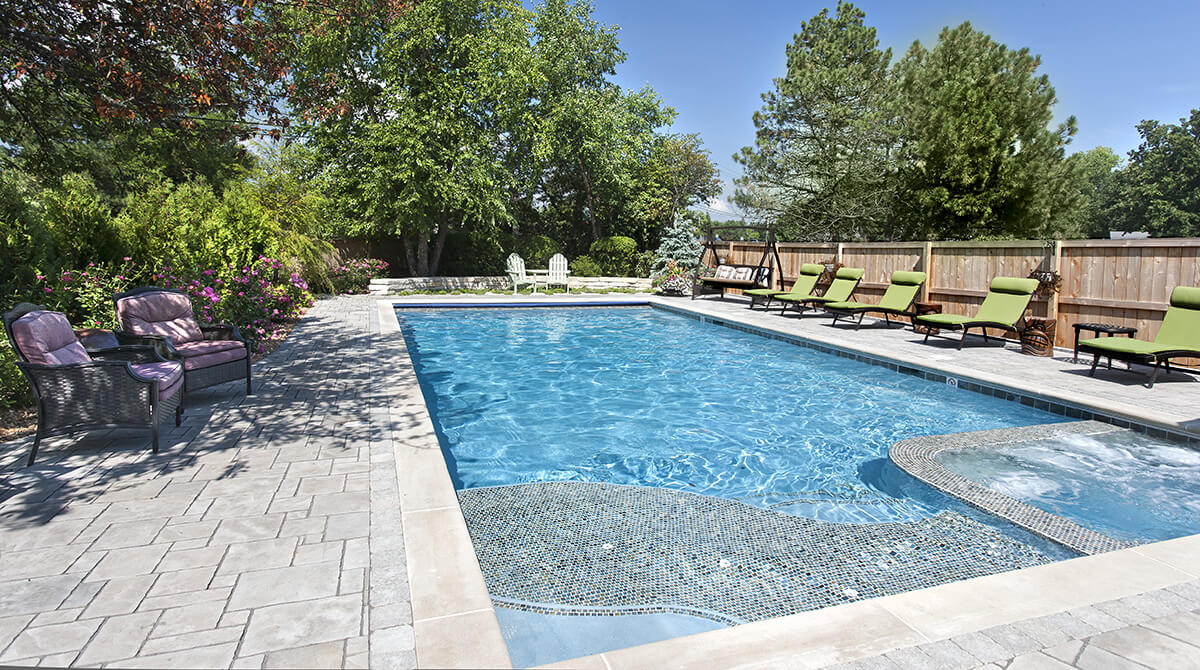 The last feature that adds an element of elegance to this pool is the entryway. Although we did not discuss entryways in our September blog post, we thought this particular entryway was worth sharing with the masses. What makes this one so special? The tanning ledge serves as a lead-in to the steps, which are customized in both shape and décor. The owners of this yard wanted their pool to be unique, so we tiled both the spa and tanning ledge with a beautiful mosaic tile.
The number of add-ons that are available for an inground pool are really endless. For additional ideas on how else you can customize your pool, check out our personalized options page on our website.