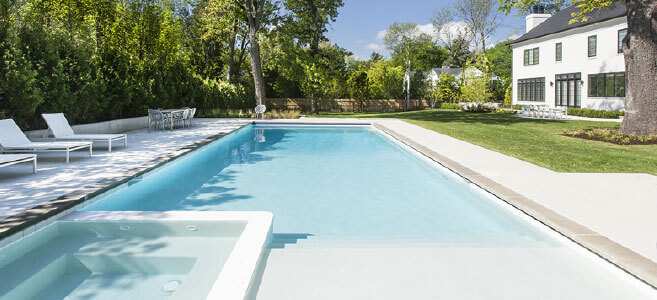 While Sunset Pools and Spas has the ability to add all of the bells and whistles to any in-ground swimming pool, some homeowners aren't looking to incorporate a lot of extra features into their yard. Some homeowners prefer a clean and simple design.
This recently completed project is one example of a classy and timeless pool design. The Glencoe homeowners preferred the color white for their poolscape, so we incorporated the color throughout the entire design for a sleek and elegant look. Both the pool finish and the tile are white, and we even mixed white stone into the concrete to lighten up the patio. We did end up adding a bit of pop to the pool by offsetting the white with some gray tones along the ledge, but for the most part, the minimal color allows this pool to stand out in a beautifully landscaped yard.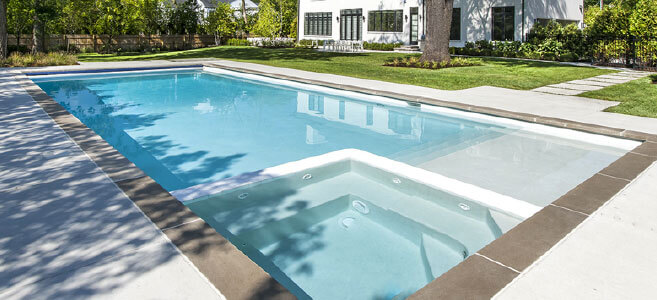 Although this pool features a plain motif, it still includes some luxurious features. The pool is by no means small – 20 feet by 48 feet – and includes a built-in spa that sits in the shallow end next to the steps. The top step leading into the pool is also large enough to double as a tanning ledge.
During the past few months, we have featured a lot of recently completed pool designs on this blog. If you are looking for additional inspiration as you consider what to incorporate into your own pool, check out some of our recent posts from January, February and March.