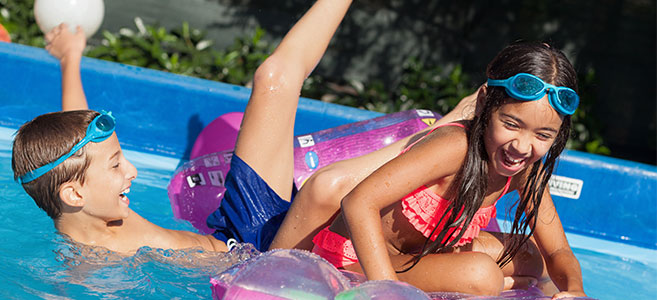 Although the weather outside says summer is still here, the calendar is telling us otherwise. Summer camp is ending, Labor Day is just around the corner, and school is almost back in session.
To help say goodbye to the end of summer, communities around the country are throwing back-to-school pool parties. In the St. Louis area, the Chesterfield Alliance for Positive Youth, a community group committed to promoting a drug-free lifestyle, will hold its annual back-to-school pool party toward the end of August. The mayor of Sullivan, Indiana, also recently hosted a back-to-school pool party. In Brookhaven, Georgia, several city pools held a school supply drive on August 1 as part of their pool party event.
Just a couple weeks ago, my family and I threw our own end-of-summer pool party. It was a great way to bring family and friends together one last time before other responsibilities start to take over for the year. This is not the first time we have hosted the event. In fact, after last year's party, I shared my own thoughts on what made it a success in a post called, "The Key to Hosting a Great Pool Party."
The Sunset Pools and Spas blog offers plenty of tips on how you can create your own successful pool party. This includes:
If you are still considering the perfect way to close out the summer, a pool party may be the perfect way. Our Pinterest page also has loads of tips and creative ideas to bring your pool party up a notch! If you don't have a pool, but have thought about building one, it's never too early to start planning for next year.